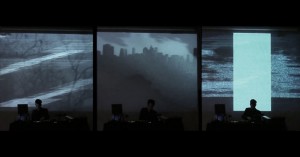 Joel Dittrich is an audio-visual artist and university college teacher, working interdisciplinary and experimental with live audio-visual performance and installation, video projection mapping and VJ-ing.
The underlaying process includes electronic music production, motion graphics and other tasks related to videography and postproduction. The result is an augmented reality experience with intermodal relations.
His ambition is to always give auditory and visual qualities equal importance, as well as continue developing the subject of cutting edge audio-visual production, by combining theory and practice. To be able to pursue this, the dynamic synergy of being both an artist and a teacher is indispensable to him.
He is working as teacher/course director at Forsbergs School for Graphic Design & Advertising, and as teacher/course director at Berghs School of Communication in collaboration with Håkan Lidbo, and as teacher/course director at Högskolan Dalarna University College at the Audio-visual Production programHe is based in Stockholm, Sweden.
joel@joeldittrich.se
LINK BOX