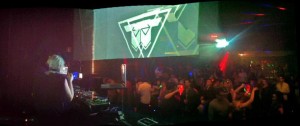 Barcelona, July 20 00h-06h 2013
TERRA, Apocalyptic Bass Refuge. Barcelona's monthly bass all-nighter. Providing the best of local and international Bass DJs and LIVEPAs.
TERRA come once again with a great party in the beautiful club, UPLOAD in the Poble Espanyol, this time with international guests: DENGUE DENGUE DENGUE! Audiovisual duo living in Peru, helding a tour of Europe and the charming Colombians TERRITORIO COMANCHE,  actually residents in Barcelona.
They will shake our bones to disintegrate.  Together with them there will be the TERRA residents, ready to pump up big basses, with the local legend MC STORMY.
primate_terra@hotmail.com
LINK BOX