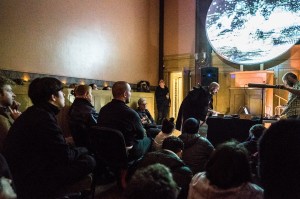 VJ London is a community of VJ's, Live Video Artists, Visualists, Creative coders, Musicians and Audiovisual performers. Vj London supports vj-culture, love interaction, organise audiovisual events and care about London.
Therefore the community keeps doing a "VJ meetup & showcase" every the month to socialise. VJ London as online community hub was created back in 2008 by Neon M3 (http://neon.visuals.pl), shortly after his relocation to London. Online platform was always helpful with vibrant accommodation hunt topic, public job offers and info about events around London.
Across years real world meetings were hosted by different people in different venues, at the moment the community hosts monthly vj meeting and showcase every month with exact date and location possibly to change.
LINK BOX