Barcelona November 8-10 2018. Mira has been converting during the years as the most important Audiovisual festival in Barcelona. The festival proposes an interesting line-up of Electronic musician and Audiovisual artists!
AVCity feature: www.audiovisualcity.org/mirafestival


GAIKA's art reflects on the contemporary conflicts of his native city and beyond, diffracting them through a "collection of alchemical parables for all the Immigrants who wander the earth in search of themselves", inviting the listener/witness to become immersed in a shared historical narrative with blackness at its core.
AMNESIA SCANNER present AS ORACLE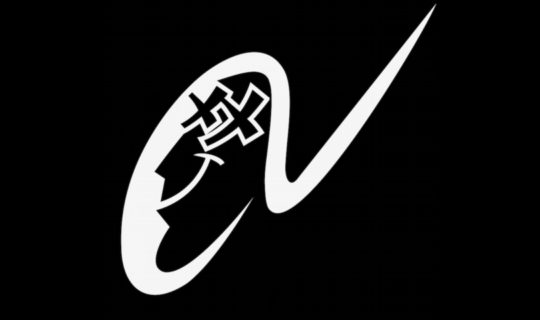 Amnesia Scanner's world is a weird and eerie one: a reflection of our own through a black mirror covered influorescent slime in which what's "real" and what isn't become one and the same.
M.E.S.H. feat. MICHAEL GUIDETTI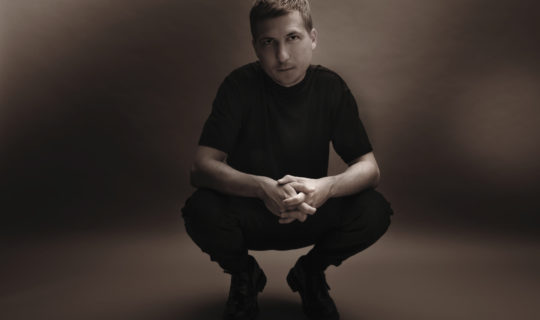 North American producer and DJ James Whipple (aka M.E.S.H.) is a sonic alchemist of the highest order, distilling found sounds, hard percussion, violent cinematic effects, and virtual-acoustic instrumentation and transforming them all beyond recognition in the isolation of his Berlin studio.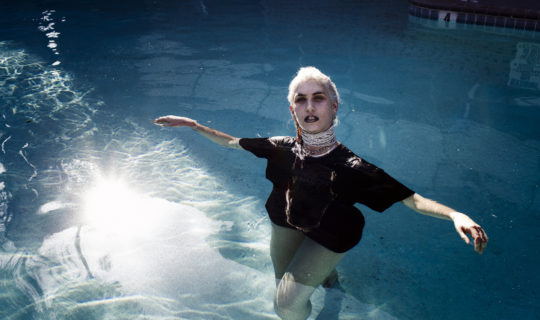 Wordplay, symbolism, idiosyncratic spirituality, cheekiness, contradiction… Eartheater's world is as fascinating as its creator. Also known as New York-based artist Alexandra Drewchin, this truly unique voice in contemporary music melds foley-filled digital production, a three-octave vocal range, and experimental pop composition, creating detailed sonic tapestries and romantic, gestural electronica in the process.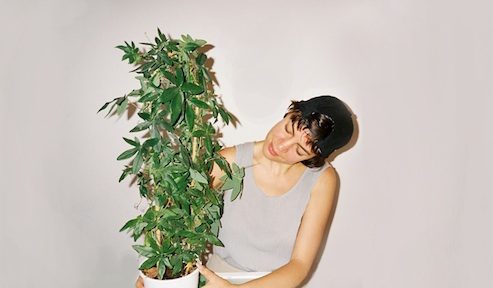 Talk by Claire Tolan who will tell us about her career in the sound exploration of ASMR (Autonomous Sensory Meridian Response) and about her project The State of ShÜSh, an offshoot of ASMR and the central figure of an ASMR role-playing game that Tolan is developing and will also present in the gallery. In the conference, she will talk about the origins and theory of the game, with particular emphasis on its foundations in ASMR.
Conversation with Filip Custic revolving around his methodology and vision of art, technological hedonism, the analysis of universal pleasure and his relations with learning and digital platforms. He creates his own "vocabulary of objects" by means of a new movement he is developing and which he has dubbed "objectism". To express himself, he uses a camera to capture photos and videos and also manipulates their audio content.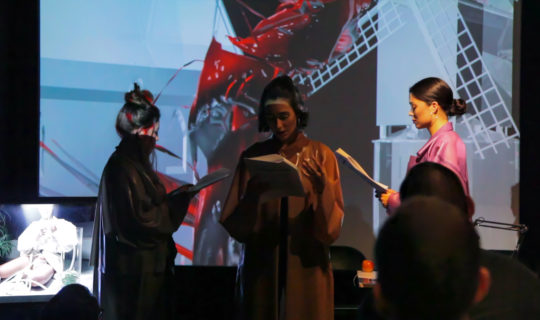 Performative and immersive conference that seeks to unfold the implications of contemporary society in the digital era. The Keiken collective will develop an immersive atmosphere by means of sound, performative actions, and projections of digital works and 3D video. The conference is based on a series of chapters that display several contemporary themes, to offer the audience a more tangible and performative experience.
Objekt is the contemporary DJ's DJ. Unpredictable, hypnotic and compelling, his sets span styles, decades and BPMs as he navigates freely between techno of all forms, off-kilter experimental beats, breakneck electro, acid, noise, house, EBM and anything else necessary to illustrate his vision of electronic music.
MR TC is the alias of Glasgow-based musician and DJ Thomas Lea Clarke. As a resident of Glasgow's Art School and founder of the Night of the Jaguar club night, he provides the Scottish city's scene with an alternative vision of the dancefloor: one that embraces the weird, dark, slow, off-kilter and psychedelic productions he has become known for through his releases on Optimo Music.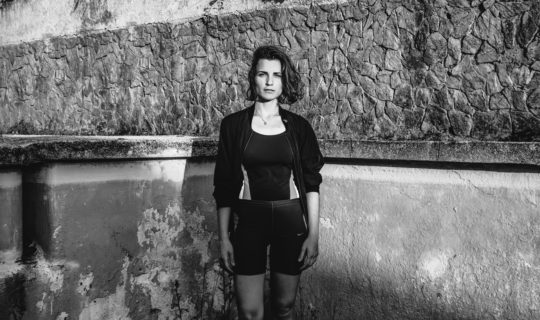 Tutu's sessions are odes to life; windows that to look out towards sonic horizons both distant and near. Also known as Gemma Planell, the Barcelona-based artist has risen through word-of-mouth to become a much sought after DJ, recognized for her 3-deck sets that see her traverse the spectrum of contemporary electronica and abstract rave styles, blending soundscapes, jagged rhythms and schizophrenic techno with masterful prowess.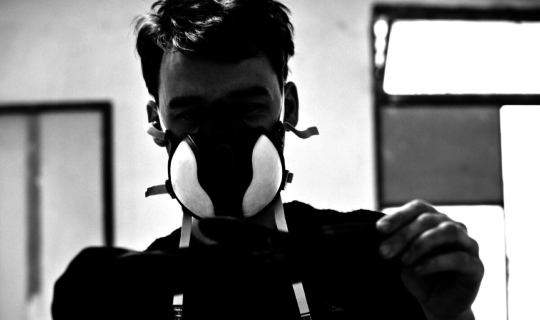 Omega III is the artistic identity of Barcelona-based DJ and graffiti artist Tommy Noble. Born and raised in Sheffield, he began to take an interest in electronic music in the early 90s with the emergence of Warp Records and the northern Bleep movement.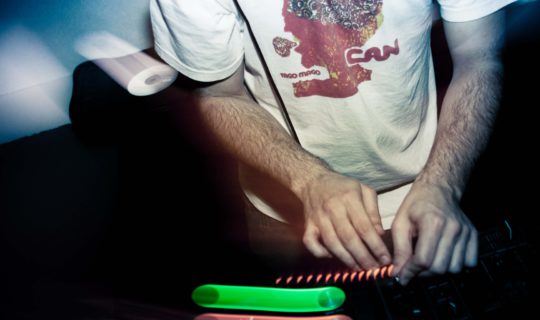 As is common in DJs who began mixing indie and electronica (his artistic name is a tribute to singer-songwriter Daniel Johnston), DJohnston is characterised by a great versatility on the decks, which he's deployed through mixing all kinds of styles in many events and venues in Barcelona and even in European temples such as Sub Club, Rex Club or Fuse.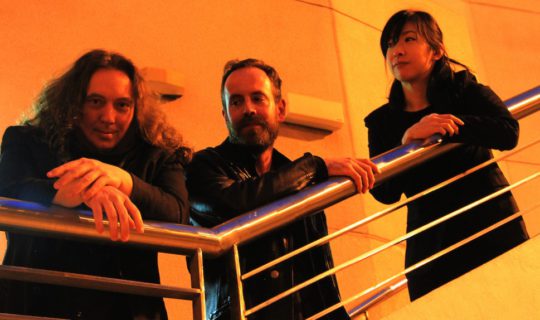 Undoubtedly one of the most pioneering electronic groups of the past 50 years, Tangerine Dream have released over one hundred records since their formation in West Berlin in 1967, creating thousands of hypnotic synth patterns and soundscapes in the process. Following the death in 2015 of the band's legendary founder, Edgar Froese, the remaining members (Thorsten Quaeschning, Hoshiko Yamane and Ulrich Schnauss) vowed to continue working together to realize Froese's musical visions.
VENETIAN SNARES x DANIEL LANOIS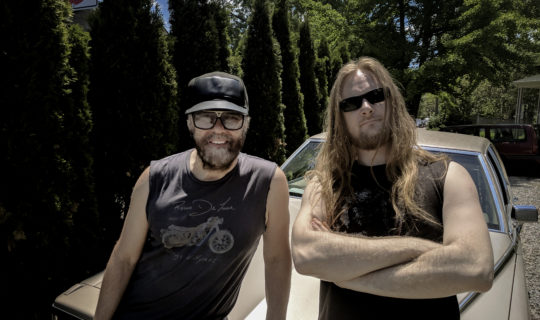 How could one imagine, or even begin to describe, the results that stem from a collaboration of this nature? Both legends in their own right, these two great musical minds have come together out of mutual admiration and, as Daniel Lanois states, "an appetite for the unknown", to create a new and bold statement that elevates their collective strengths and bridges the different terrains of their vast musical landscapes.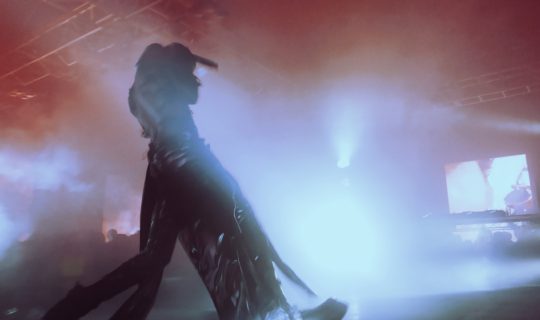 Fear, chaos, fragility, strength, pleasure, pain, love… above all, love; Yves Tumor's art expresses all this and so much more. If there is such a thing as an iconoclastic artist in today's musical scenario, Yves Tumor is one of them. At the crossroads between performance art, BDSM practices, ritual experiences, and full-on punk/rave destruction, his live show is one of the most mind-bending around.
Avalon Emerson 's sound is that of the desert. Born surrounded by the mysterious Sonoran landscapes of Arizona, their dreamlike expanse and abstract textures have no doubt found their way into her sonic approach and aesthetic. Currently based in Berlin, she cut her teeth as a DJ in San Francisco's warehouse party scene, the energy of both cities clearly transmitted through her work.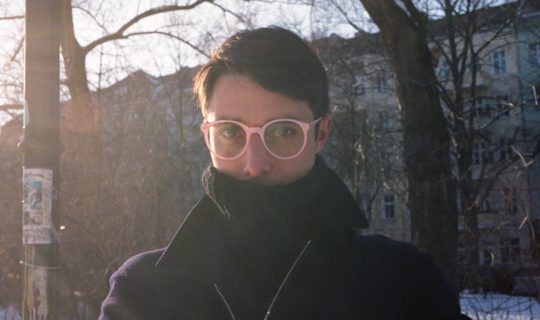 Call Super is the main moniker under which Berlin-based, British producer, DJ, and musician Joseph Richmond Seaton creates an incredibly colourful, unique and evocative soundworld that has quietly but steadily led him to carve out his own place in the landscape of contemporary electronic music.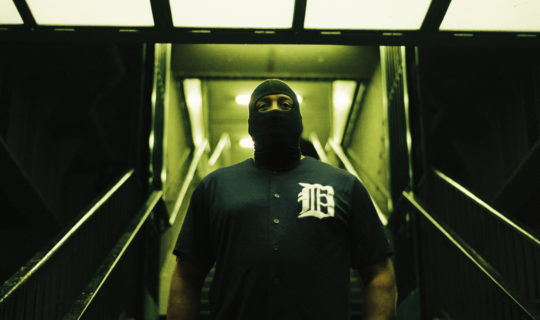 Many only know Sherard Ingram by his eyes, gazing out from his black balaclava. Perhaps best known for his association with Drexciya, for whom he was tour selector, DJ Stingray is as Detroit as techno itself. The now cult DJ was part of the city's second wave, but somehow remained an outsider, and it wasn't until the '10s that the international scene began to recognise his distinctive talents.