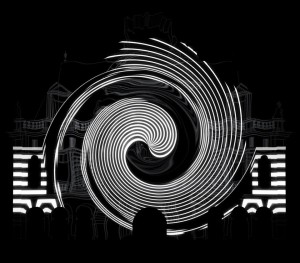 Jeremy Oury combines audio and visual skills to make singular mapping or digital installation and promote a fresh vision of audiovisual arts. He also pursues explorations into intermedia forms with creative programming and electroacoustic compositions with minimalist and abstract touch.
He experiments with different variables that can work together to create a synaesthetic partition in various ways (architectural mapping, led screen, mapping immersive, full-dome, …).
Jeremy loves visual distortions and unexpected narrations. Sound partitions are generally inspired by abstract or minimalist textures with several sound layers, radically transformed sounds and electronic music playing with the full width of the spectrum and the dynamics of the diffusion system. Video contents combined different forms that impact on the viewer with tension between light and dark, and between geometric and organic figures using generation of digital images.
LINK BOX