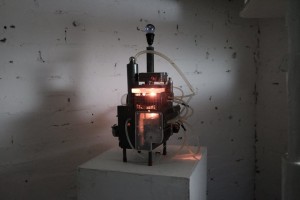 HELSINKI, 9-15 April 2018
In April the eight AAVE (Alternative AudioVisual Event) brings in live cinema performances, experimental films, video art, documentaries and installations for your eyes, ears and other senses. It shines on the screens, stages and exhibition venues in Helsinki.
The theme of the year 2018 is hauntology, haunting through media, memory, and matter.
They introduce the theme via live cinema performances, screenings, exhibitions, and a seminar. In their main screening series, they will show the short works by the legendary pioneer of Japanese experimental documentary film, video art and avant-garde film Matsumoto Toshio and our qualified live cinema guest artists performances and surprising moving image works will light up the program with tempting, otherworldly shine.
AAVE Festival
Helsinki, Finland
aavefestival@gmail.com
LINK BOX