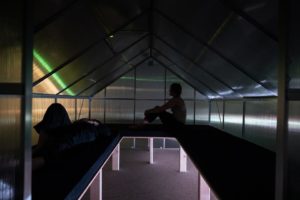 MELBOURNE, 22 November – 08 December 2018
Liquid Architecture is an Australian organization for artists working with sound. LA investigates the sounds themselves, but also the ideas communicated about, and the meaning of, sound and listening.
For this program, they are collaborating with artists who work at the intersection of theory and live performance. These artists use various strategies to extend vegetal thinking into sound and listening, from guided walks, talks, readings and lecture performances to experimental music, installation, herbalist pedagogy, and folk songs.
This program, Why Listen, proceeds from these questions as it attempts to open up the act of listening in social, scientific and political space. It is an inquiry into both the consensus constructing communication—and, indeed, creating communicators—and an attentiveness to the vitality of voices beyond the conceptual.
Liquid Architecture
Melbourne
LINK BOX