One year more, Llum BCN Festival, has left us exhausted because of attending all the installations, but at the same time has left us amazed at the hard work of many artists that could transform their effort into beautiful light artwork pieces in the space.
On February 14th, 15th and 16th, artists transformed Poblenou in Barcelona into an experimentation between light, movement, and virtual reality, challenging the limits of our own perceptions. We found major names in the international scene such as United Visual Artists, Ouchhh, Luke Jerram, Antoni Varola, as well as artists from the national scene such as Monica Rikic, Anna Carreras, Diego Suarez, to mention just few of the twenty three artists participating in Llum BCN Festival 2020.
We will show you just few of all the installations that impacted us. We think it's a good experience because it allows you to connect with Barcelona in another way, through light, digital technology and moving images being part of the cityscape without being at the service of its exploitation.
The installation "Fiat Lux" by Antoni Arola made us walk around in circles for a long time, in a contrast of a warm and cold environment composed by geometric sculptures made by lasers and smoke. It was like a theatre play, where we were the actors, as he desired.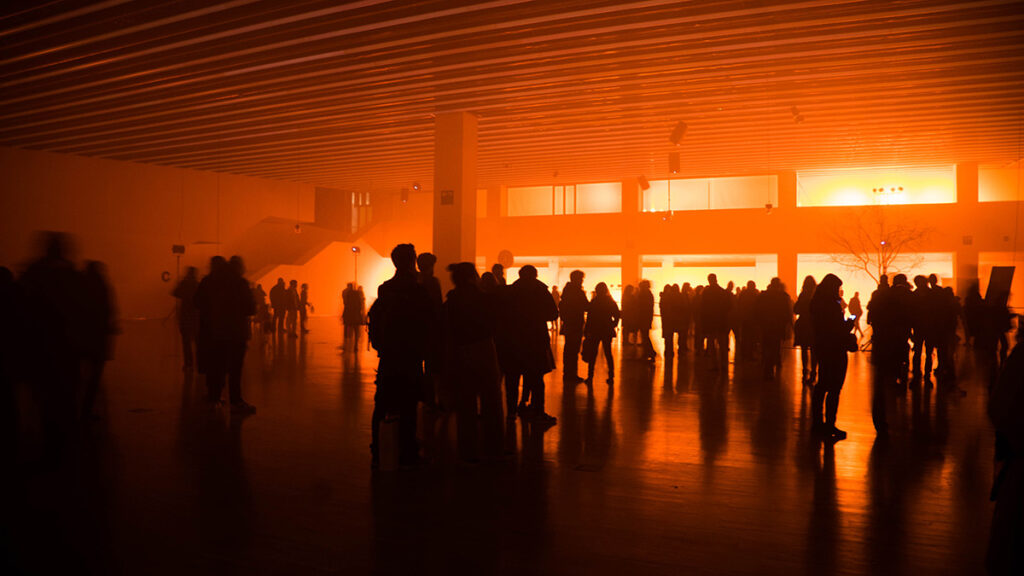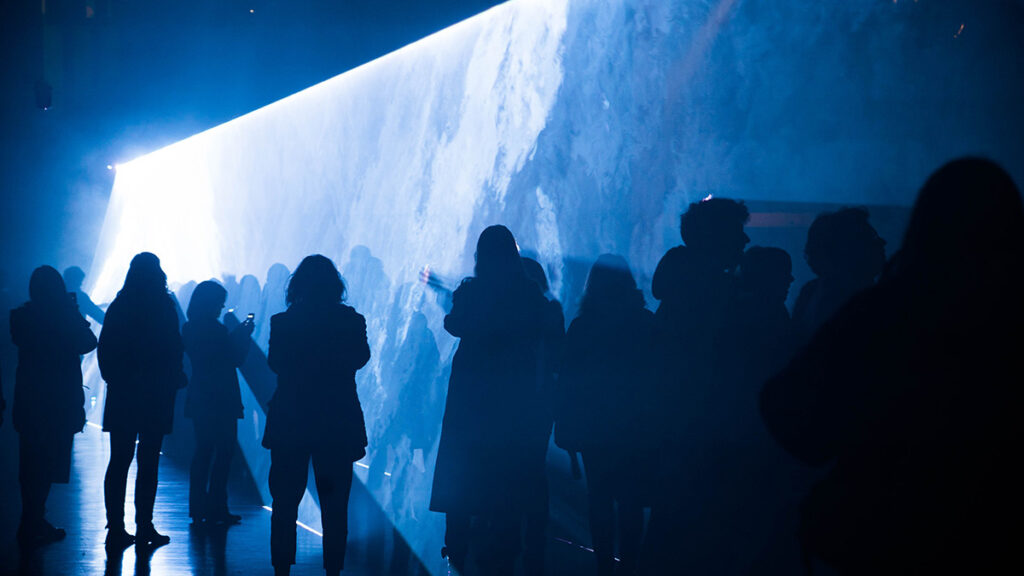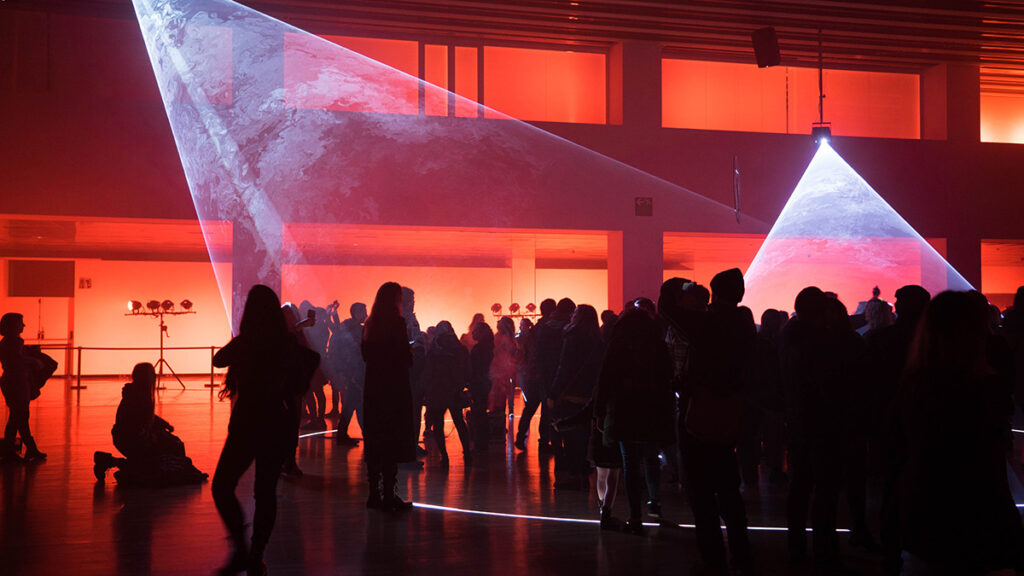 The installation "Musica Universalis" by United Visual Artists, an imposing choreography of movement, light and sound that is inspired by the mechanics of celestial objects. We could perceive the light and the absence of light at the same time – it was surprising.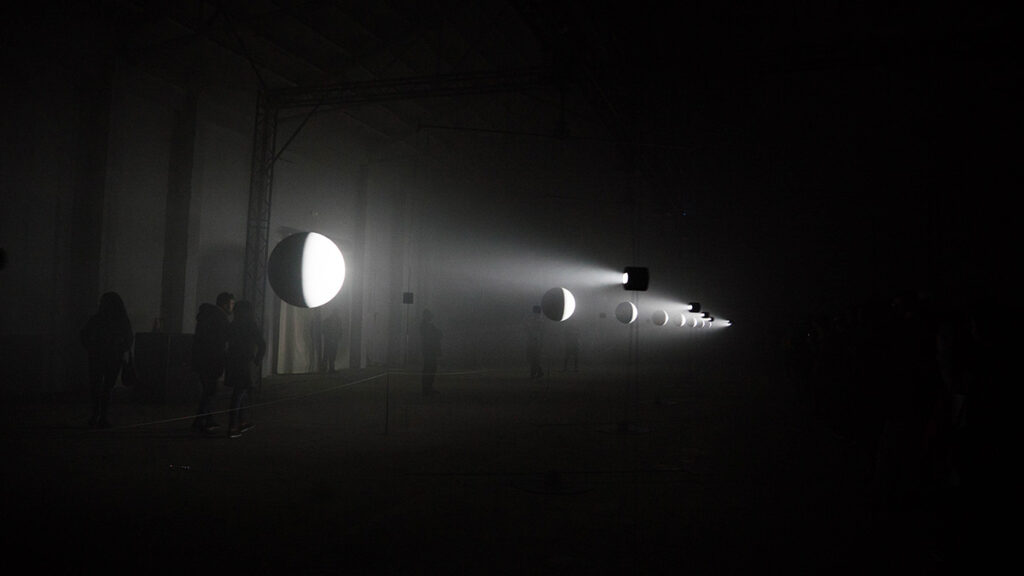 "Persopectiva" by SUMMALAB was an installation from "OFF LLum" inspired in the paintings of the artist Josef Albers. Pictorial pieces that play with the chromatic range to create a sense of depth. The students of the master of Audiovisual Innovation and Interactive Environments at BAU University, had the opportunity to help in the process of construction and we could see awesome results.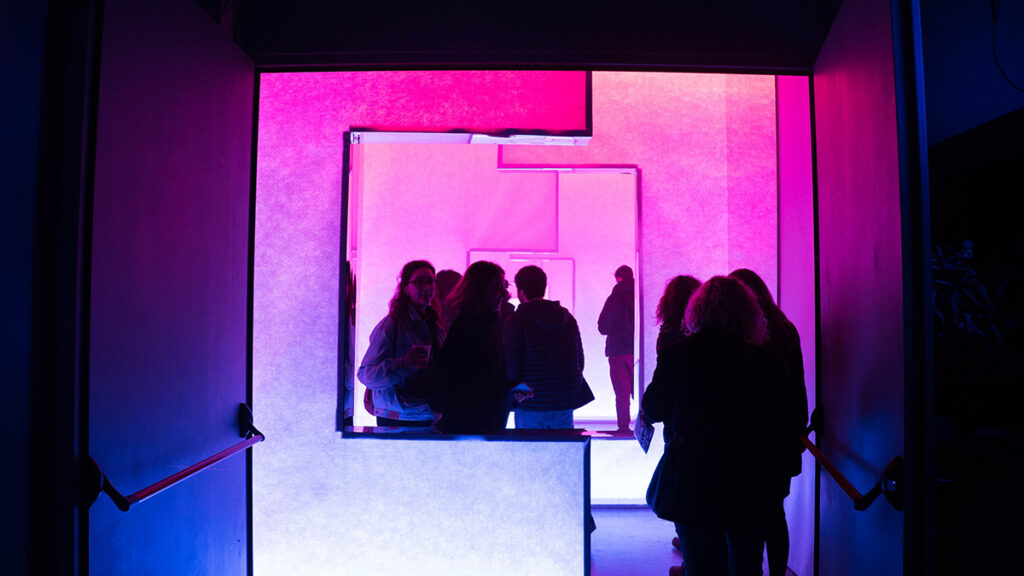 Another installation that captivated us because of the approach of playing with light and materials to create compositions in the space was "Instantes cromáticos"by Maurici Ginés in OFF Llum BCN.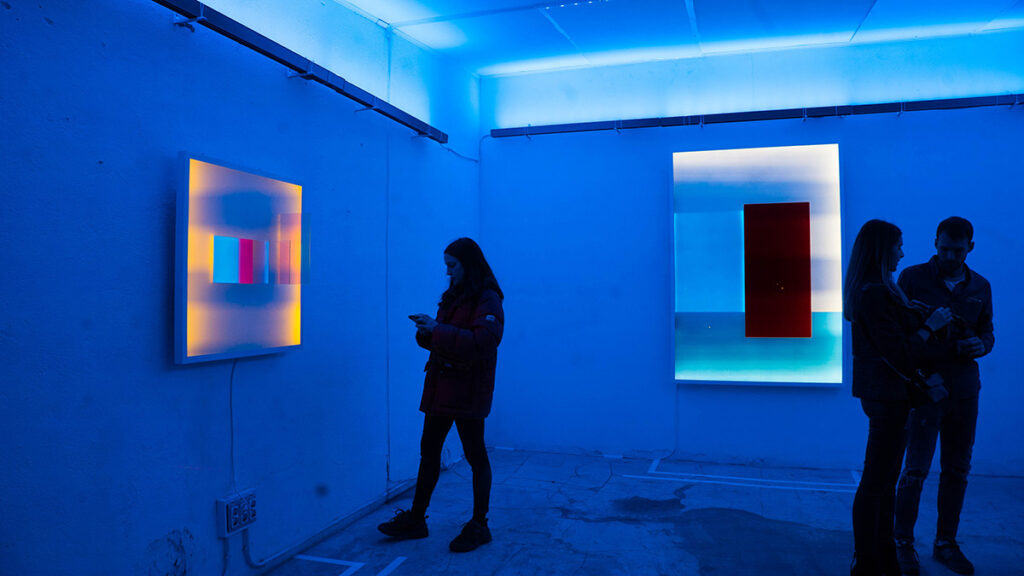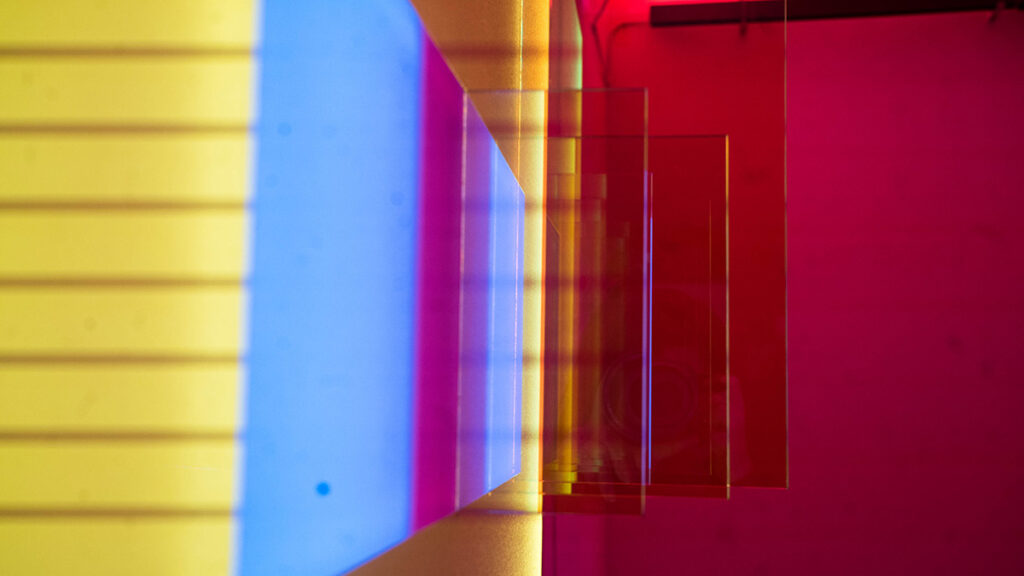 But these are just few of all the moments we enjoyed getting immersed in the space, perceiving light, sound and movement from different unique perspectives. We look forward to attending again next year.