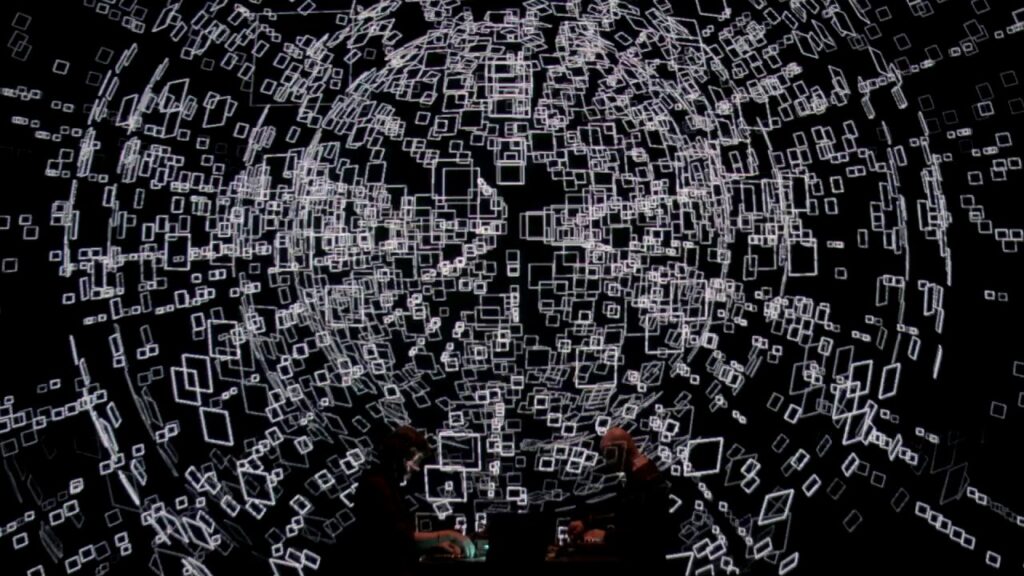 Madrid, 16th April – 3rd May, 2020
Madatac is a new media art, video art and audiovisual technology focused festival based in Madrid, Spain. It's a veteran in the industry, celebrating it's 10th year this year. The 2020 edition MadatacX will be celebrated 16th April – 3rd May and will include AV performances from the likes of Kenta Nakagawa, Franck Vigroux & Antoine Schmitt and the great Ryoji Ikeda.
Rather than following the common one price for all festival format, events take place over a longer period of time with various viewings and performances spread in nice little doses, great for busy audiences who are only able to attend a little at a time.
With an open philosophy, framed within a universalist, pedagogical and free access commitment, which places special emphasis on the innovation, originality, risk and poetics of audiovisual projects focused on the experimental art of new media, it has the aim to serve as a real, virtual and itinerant laboratory where artists can present their latest creations.