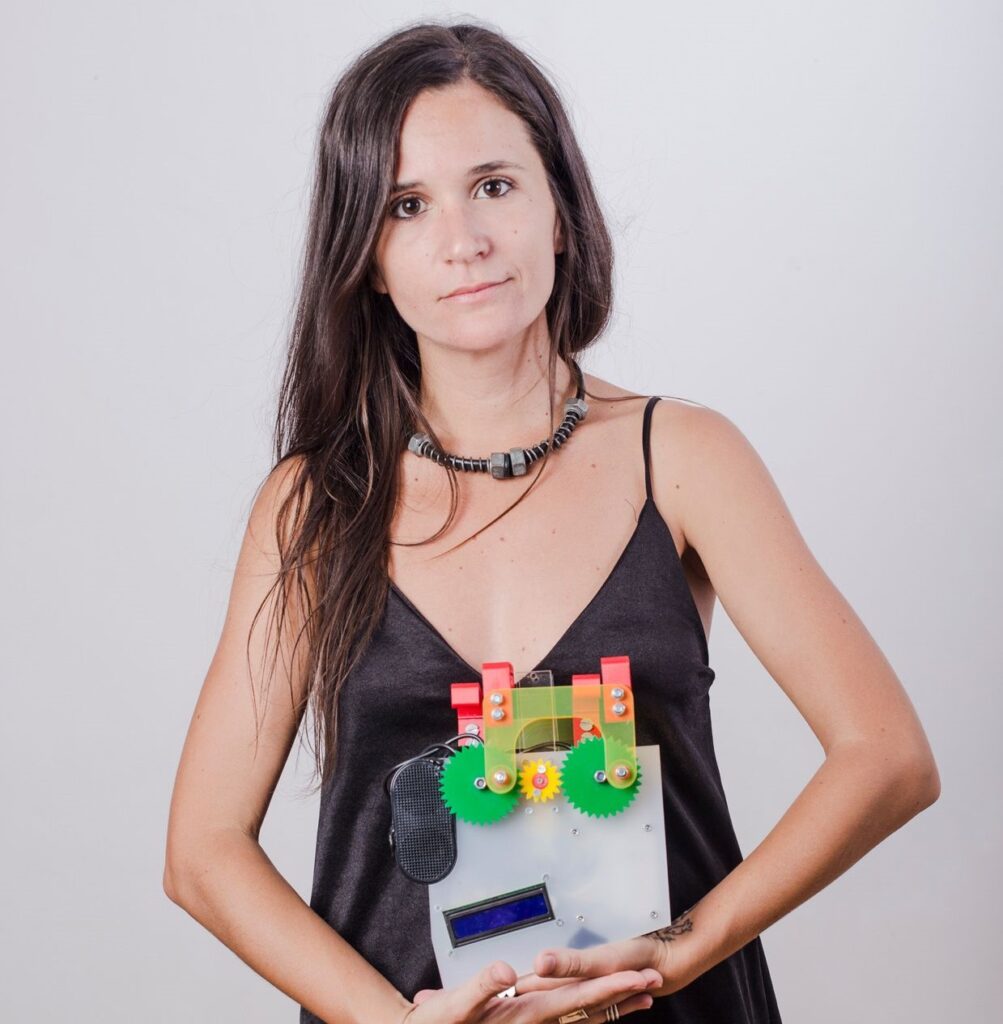 We present the new media artist, Mónica Rikić, whose work focuses on code, electronics and non-digital objects to create interactive projects often framed as experimental games.
Her interest lies in the social impact of technology, human-machine-human coexistence and the reappropriation of technological systems to rethink them through art. From educational approaches to sociological experimentation, her projects propose new ways of interacting with the digital environment that surrounds us.
She's participated in festivals such as Arts Electronica, Sónar and FILE, among others. She's been awarded at Japan Media Arts Festival, AMAZE Berlin, Margaret Guthman Musical Instrument Competition (Atlanta) and with a BBVA Foundation Leonardo grant to work on a research project about robots and social interactions.
She has also done artistic residencies at TAGin Montreal, QUT- The Cube in Australia, Platohedro in Medellin and Medialab Prado in Madrid.
Currently she's part of two Creative Europe projects: Contested Desires and ARTificial IntelligenceLab.
We encourage you to see her webpage to know more about different projects that connect humans with technology.