One of the main aspects we love about audiovisual culture is its diversity of concepts and aesthetics, spread across a variety tools and techniques.


What struck us immediately about the audiovisual artist Rafael are his powerful messages conveyed through conceptually dense live cinema performances.


Rafael manages to deliver delicately intense artworks where the audiovisual narrative and a strong political message are constantly shaped and kept in balance throughout the performance.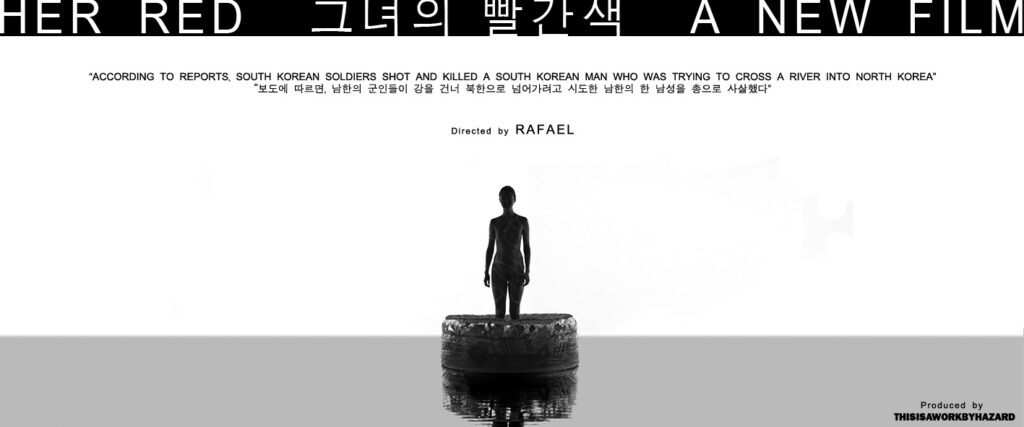 Rafael has been living in Asia for 10 years where he merged his own European artistic and sociocultural background with the Asian aesthetics and political issues, especially within South Korea.
His phography academic background heightened his sensibility towards the image, with special reference to the body within the space.
Suggesting the movements and space exploration within his photos pushed him to experiment with videos and eventually with VJing tools such as Resolume, in order to enhance the interaction with his artworks. Transforming the still images into audio and video performance.
This is an extract of a live performance named "BOM" which is part of an ongoing day-by-day project made in Korea: KYOULBOMYOELEUMGAEUL.
The performance took place at the SEMA: Seoul Museum of Art. KYOUL means Winter in Korean, BOM is Spring, YOELEUM is Summer and GAEUL is Autumn.
The four season piece is a video reportage of Rafael experience in South Korea, presented in chronological order throughout different audiovisual mediums such as Live Cinema performance, Installation and screening.