We are pleased to present you with our interview to INTUS, Interactive design studio based in Mexico City.


At Audiovisual City, we are always interested to know more about audiovisual artists balancing their career, between sales-driven corporate events and artistic experimentation.


INTUS approach to audiovisual is wide open. They are constantly on the lookout for new tools and experiments. Nevertheless their forte is definitely the creation of immersive and interactive environments.


We asked a few questions to dig deeper into their background, techniques and what's cooking up in the near future.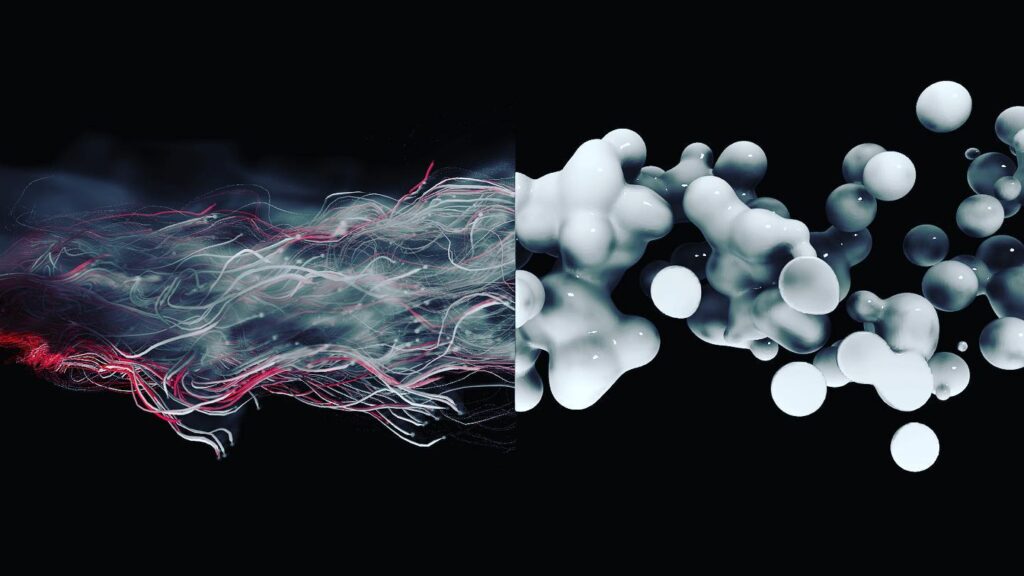 1. Can you tell us about the history and concept behind the foundation of the audiovisual studio INTUS?


INTUS means "intuition" in Latin, inner search and it is related to thought as self-knowledge. Since its inception INTUS has been interested in the positive development of intuition and self-knowledge through new technologies.
We need to seek in art and technology the way to bring ourselves back to our inner cosmos, utilizing technology for the positive development of human values.
2. INTUS is internationally renowned for its immersive and interactive audiovisual experiences. Can you give us some insights about your creative process when approaching a client's brief?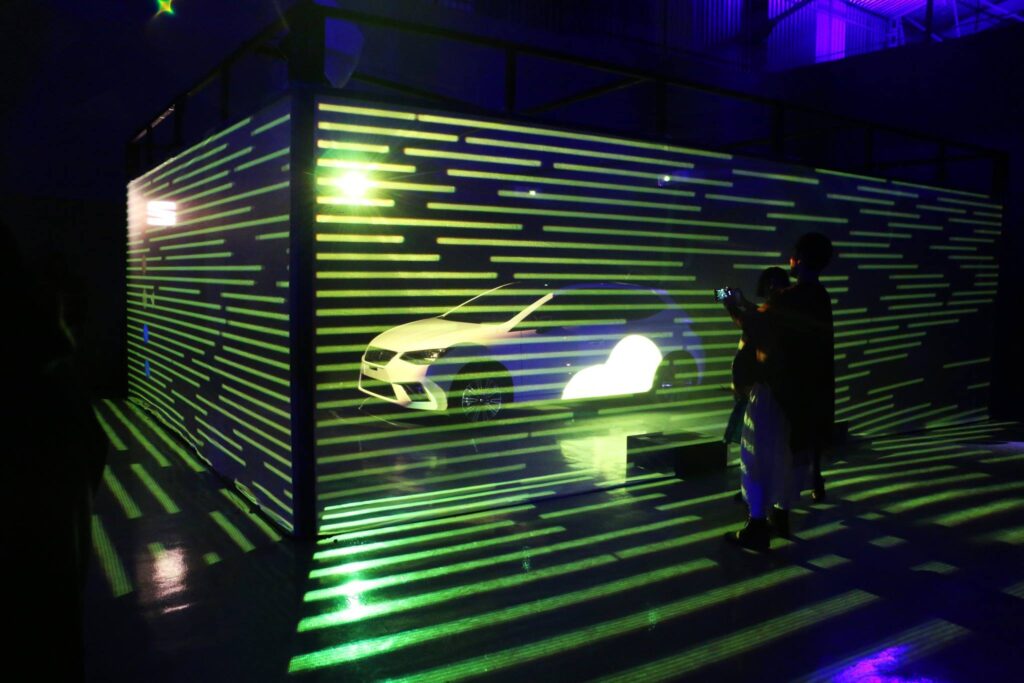 Hey thank you very much. Generally the first thing we do is ask a lot of questions, most of the time the client himself does not know what he wants as a final outcome and it is important to discover it through questions.
We carry out a process similar to Socrates mayeutica, both towards ourselves and the client in order to arrive at an idea that we intuit will be successful.
For us, the creative process must be linked to intuition and feeling. Brainstorming should always take us to a pleasant place.
When we find a place where the client and us feel good, that is where we carry out a process of architecture of the experience.
We tried from the beginning to incorporate real-time tools for prototypes and pre-visualization to have software architectures that will work for us in the final installation.
3. During the years, INTUS has built an impressive portfolio of both artistic and corporate projects. In your opinion, which are the main differences in the approach and realization between corporate and artistic projects?


Thanks so much, we appreciate your feedback a lot. Creatively there are many differences. Commercial projects will always be tied to the same discourse that is to sell, but in terms of selling the projects or executing them I think they are quite similar.
I think it helps a lot to have knowledge of commercial projects to be able to sell and better execute your artistic works.
4. In addition to the audiovisual installation work, you have developed innovative softwares for Natural User Interfaces. Can you tell us a bit more about this type of work and what you have achieved so far?


We develop our own systems for immersive or interactive installations. For example we have developed our own multi-gpu system for immersive projections, calibration systems for Lidars, laser mapping calibration systems and many other custom projects we have for private clients.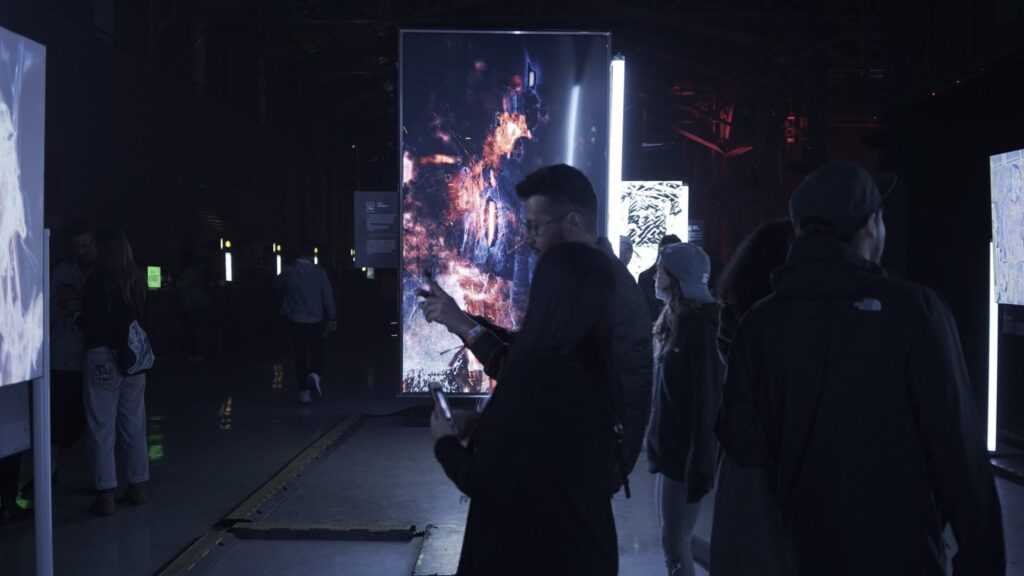 5. Your works feature a high complexity and impeccable technical development. What are your preferred tools to work with and why?


Thank you very much. Our main tools in the studio are TouchDesigner for systems development, Notch for real-time visuals development, Unreal for virtual and augmented reality application and Unity for game development.
6. What do you consider is the biggest achievement in your career? What are you most proud of?


Good question, I had not thought of it. Perhaps it is the experience we have acquired through the years. I think that our experience combined with our mistakes is what brought us where we are today, by teaching us to constantly improve ourselves.
7. What shall we expect from your future projects? Are you currently working on something you would like to share?


We are adding a new service to our portfolio that we are calling InSpace. InSpace is a multidisciplinary space dedicated to audiovisual communication.
It specializes in multimedia installations and interactive spaces for hybrid encounters with comprehensive support in production, programming and design. Here more info.
Also we released a new platform for workshops where we are offering teaching activities related to the industry.
Despite the current situation, we consider ourselves lucky as we have more projects coming up on our radar, but we cannot talk much about them.