Mutek Montreal present their audiovisual event programme in a special hybrid format as part of their edition 21.


This is a world of constant evolution and incessant refinement – the "MU" in MUTEK refers consciously to the notion of "mutation".

MUTEK team
Year 2020. Needless to say this applies to the "special" year we are all experiencing, dare to say, more than any other year…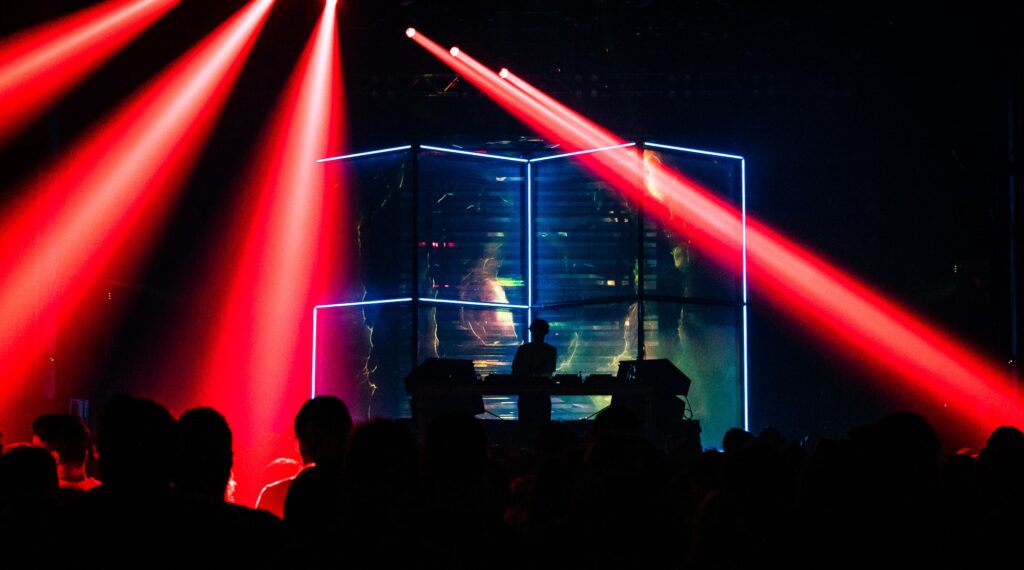 The 21st edition of MUTEK is happening. Following MUTEK SF NEXUS in May, the digital creativity festival is mutating into a hybrid edition.


We find this original format with both physical and virtual events to be an interesting experimental adaptation to the Covid outbreak.


Through September 8th-13th we will attend numerous events across 3 virtual stages with more than 60 performances, an interactive Gallery featuring more than 20 VR, AI, video and audio artworks, an Auditorium of master classes and lectures, and a MUTEK archives Listening Room.
The festival will include 19 world premiers and the participation of more than a 100 artists.
On top of the wide online programme accesible worldwide for free (with one and only requirement: internet connection), there will be physical offline events across the MUTEK network locations through MUTEK Connect in Montréal, Mexico City, Barcelona, Buenos Aires, San Francisco and Tokyo.
Physical events include:
Connect MUTEK.AR


Bionautas (Jonas Kopp & Flor del Valle) AR Live A/V Bruno De Vincenti AR – Hyper Dreams (VJ Javier Casadidio AR) Efe Ce Ele CO/AR – Biosynthetic Borders Live A/V Flor de Fuego AR – Fractal Live A/V Naiborg AR (VJ MMOS AR) SidiRum AR (VJ Tama AR)
Connect MUTEK.ES


Joana Gomila ES Marina Herlop ES
Connect MUTEK.JP


Ai.step JP Live A/V Hiroaki Umeda JP — Intensional Particle Live A/V Junichi Akagawa JP — Geist on the Lake Live A/V Sakura Tsuruta & asagi JP Live A/V
Connect MUTEK.MX


Mabe Fratti & Milena Pafundi GT/MX+AR Live A/V Wasted Fates & Future Forward MX — Illuminations Live A/V
Connect MUTEK.SF


Arushi Jain & Carly Lave US — GOLEM (via GHUNGHRU) George Hurd US — Echolocation
Moreover, three other partners will be taking part in the virtual version of the MUTEK Montreal festival: the Transart Festival in Italy, cultural venue Chapelle XIV in France, as well as artistic centre B39 and its associated festival, PRECTXE, in South Korea, adding extra diversity to the international hybrid programme.
For more information head to their official website
Register to the virtual event.