I Am The True Vine is a 3D immersive audiovisual show created for the 150th anniversary of the Russian wine house Abrau-Durso.


This elaborated AV artwork celebrates the profound relationship between wine-making and art.


I Am The True Vine is the result of a great teamwork by Kuflex Lab who managed to breakthrough the rigid rectangular shape of the Media Art Abrau Gallery.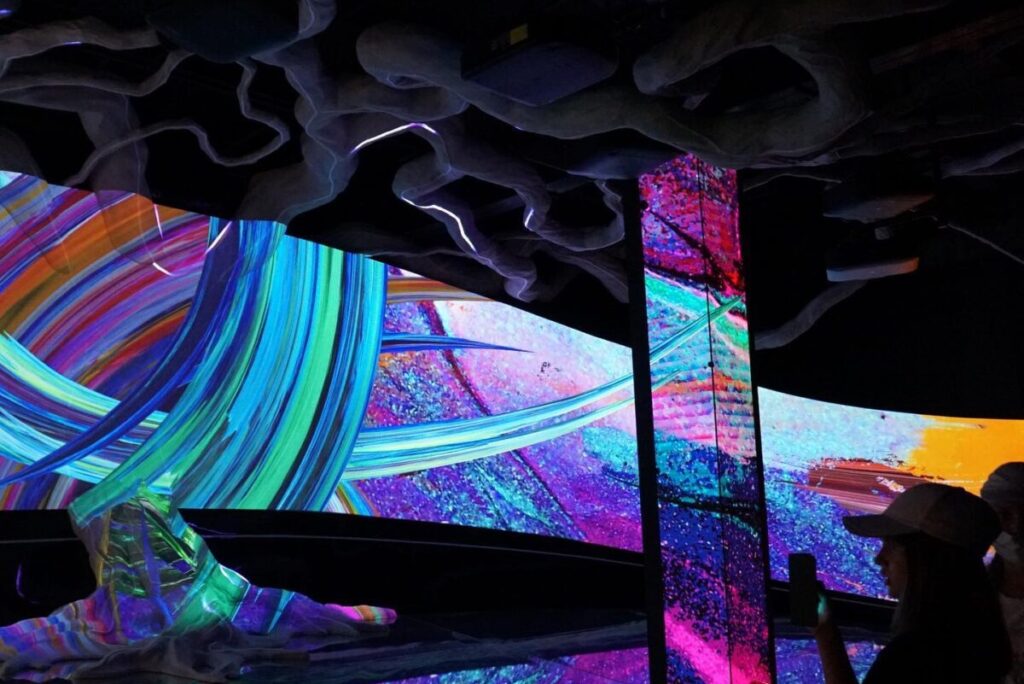 The Russian studio developed a multi-focal projection mapping onto the intertwined structure of the vine-looking set.


The immersive AV environment features a combination of LED curved screens and columns, the tailor-made vine structure and LED strips attached to the branches.


The entire scenario is then expanded by the mirror walls, creating the illusion of the space going beyond the gallery walls.
All the different elements are skillfully orchestrated by the Russian team, as we have seen in previous works. They are not afraid of challenges and they fully embrace the concept of multimedia.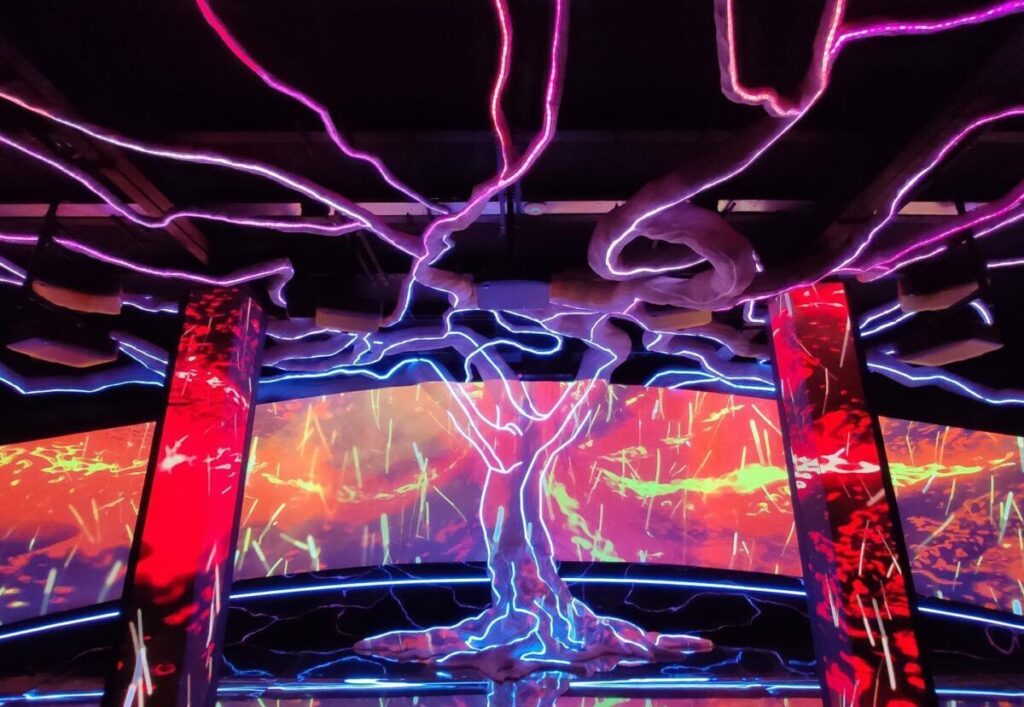 I Am The True Vine is not just mere spectacle: the audiovisual narrative is based upon the story of the wine house, whose main character is of course the vine itself.
The show consists of 8 parts. This is an artistic interpretation of the theme of the birth of wine through the history of the Russian wine house "Abrau-Durso".
Another powerful example on how audiovisual technologies can be used as a striking form of education and immersive storytelling.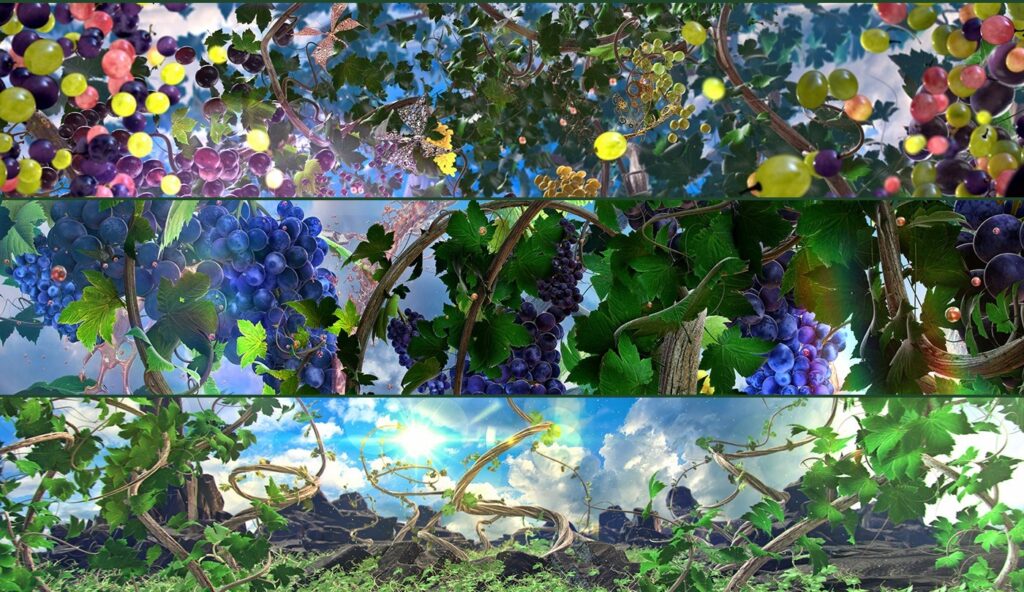 First time for us to see AV implemented to celebrate wine-making. It feels that suits it, as I am sure lots of us crazy AV lovers we do love wine as well!
A very challenging set-up dealing with non-geometrical shapes and multi-directional elements. The AV narrative complements beautifully the wine-making concept, creating a lively organic immersive environment.
Another great AV show by Kuflex, whom we are very happy to follow and write about. As always,