Flightgraf are the audiovisual artists behind RYTHM AND LINE, projection mapping on the façade of the Altenburg building in Weimar.


Flightgraf have been showcasing beautifully crafted projection mapping works, all around the globe since 2013. Their approach hinges upon the creative use of the core elements of audio-visualization.


RHYTHM AND LINE strikes immediately for its intrinsic aesthetic quality and the perfect synchronization between sounds and images.


The architectonical elements of the façade are constantly revealed and concealed again by the delicate luminous lines shooting across the space, during this mesmerizing audiovisual hide and seek.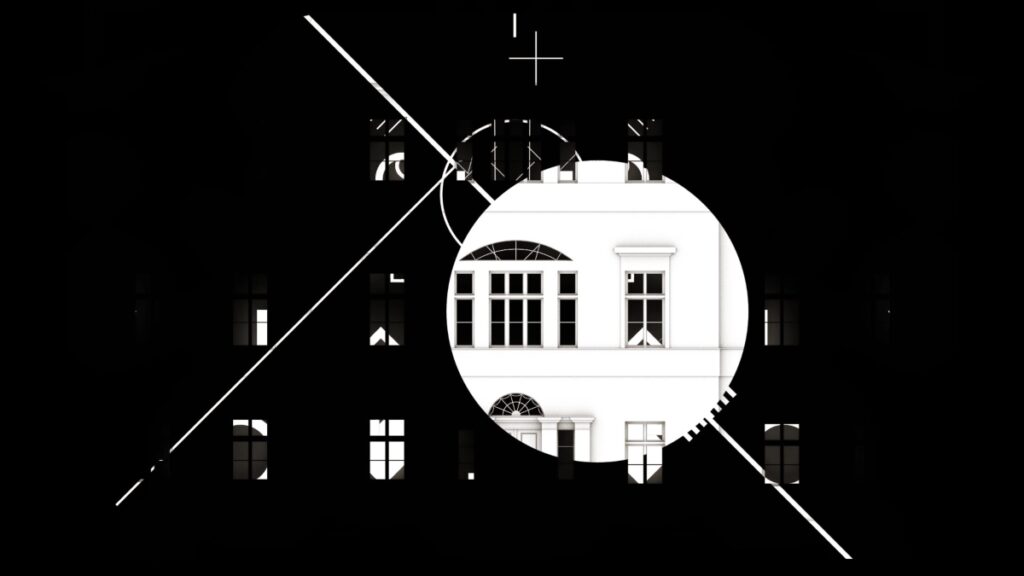 The Altenburg building is the home of the Liszt School of Music Weimar. Like the symphonic poetry advocated by Franz Liszt in the 19th Century, the primary means of audiovisual expression are utilized to communicate extra-audiovisual content.
Not a pure formal exercise: a story is unravelling before our senses, through each sound element and its own visual doppelganger.


A story that is subjective to each one of us, in this virtuous expressive circle created among the architecture, the audiovisual language and the viewer.


As part of our series about the Genius Loci Weimar 2020 winners, our young journalist Marta Minguell asked Flightgraf about their creative process and how they approached the audiovisual event open call.
This artwork brings us back to the origins of experimental animation thanks to the conscious use of the root elements of visual creation.

1. Can you share with us your particular methodology to develop abstract content from a conceptual starting point?


Instead of unraveling Liszt as that famous super-elaborate musician, we started reading about his social and historical background.


Moreover we read up on the important influence he exerted on the next generation and society. So we focused on on his qualities as an educator and researcher.
We became particularly interested about his passion for breaking out of fixed forms and given routines.
Thus we tackled our artwork as one of his students. We attempted to convey the complexity of the chords, compositions and constructions he wanted to express in reverse and simplicity.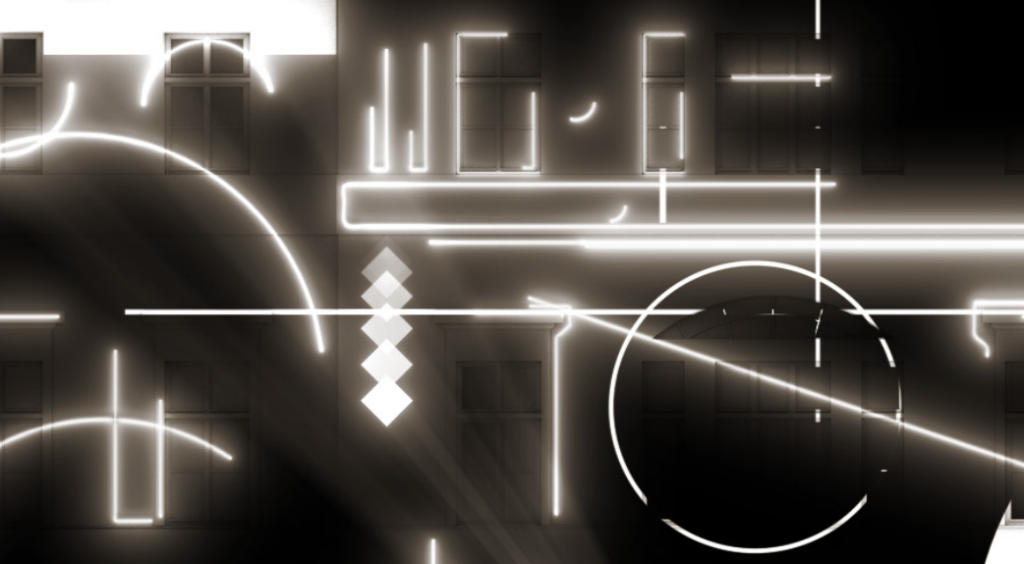 2. What kind of emotions and thoughts does this projection aim to evoke and which tools have you used?


We want the audience to experience the sound and pictures without following a pre-established harmony. 
We mainly used Cinema4D and After Effect for the production. We also used Cakewalk for music production.
When creating sound effects we use a lot of natural sounds and very often we actually record in various fields. We recorded and used a variety of natural sound effects from our last appearance in Genius Loci Weimar in 2017.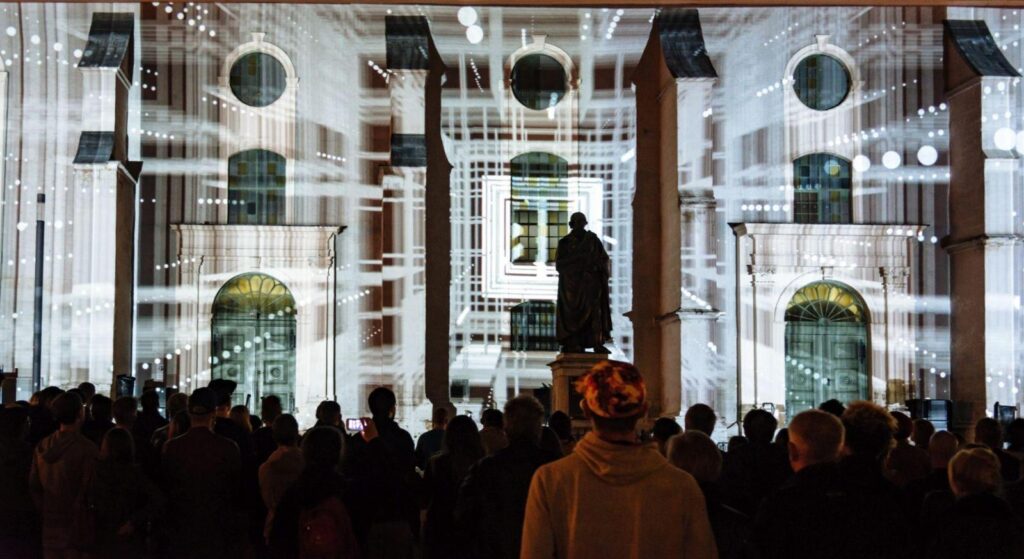 3. Can you share with us your creative approach when submitting an artwork to an open call?


There is no right answer, but we think that a competition is very similar to working for a client. You have to think about what the organizer wants above everything else.
This means that it's not what you do, but what you don't do that matters. GLW is a very special competition. It's very artistic, very creative.
The jury is looking at all of us. We concentrated on showing our work as it is, without lying. In the end, we believe that the Genius Loci Weimar competition asks us questions about who we truly are.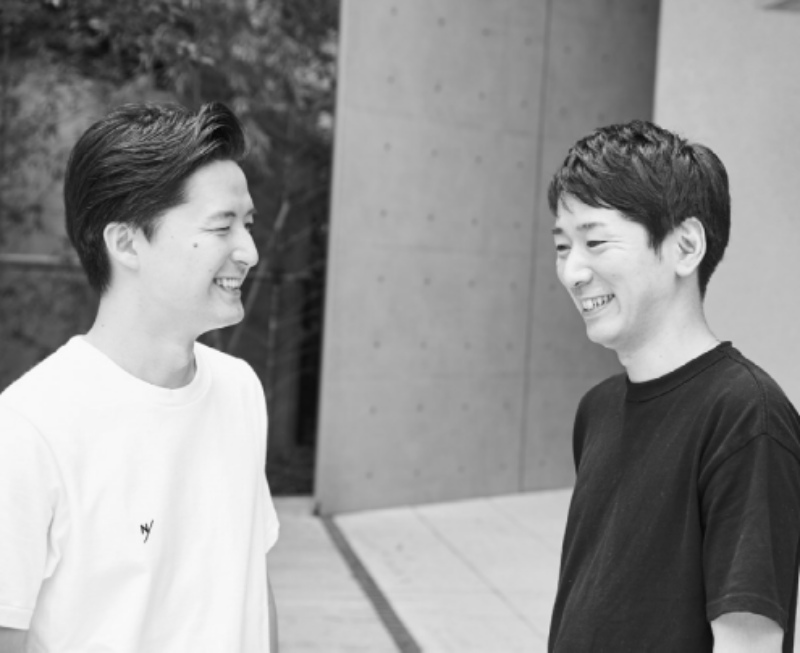 Genius Loci Weimar Winners 2020 – Marstall Building
Genius Loci Weimar Winners 2020 – Goethe & Schiller Archiv