Live Cinema Festival showcases internationally recognized audiovisual artists in Rome over eight days of workshops, symposia and performances.


LCF reaches its 7th edition this year and we are glad the organizers managed to go ahead despite the all the Covid restrictions.


Live Cinema Festival is part of an important network of international audiovisual projects including the LPM, The AV Node, The VJ Television and many more.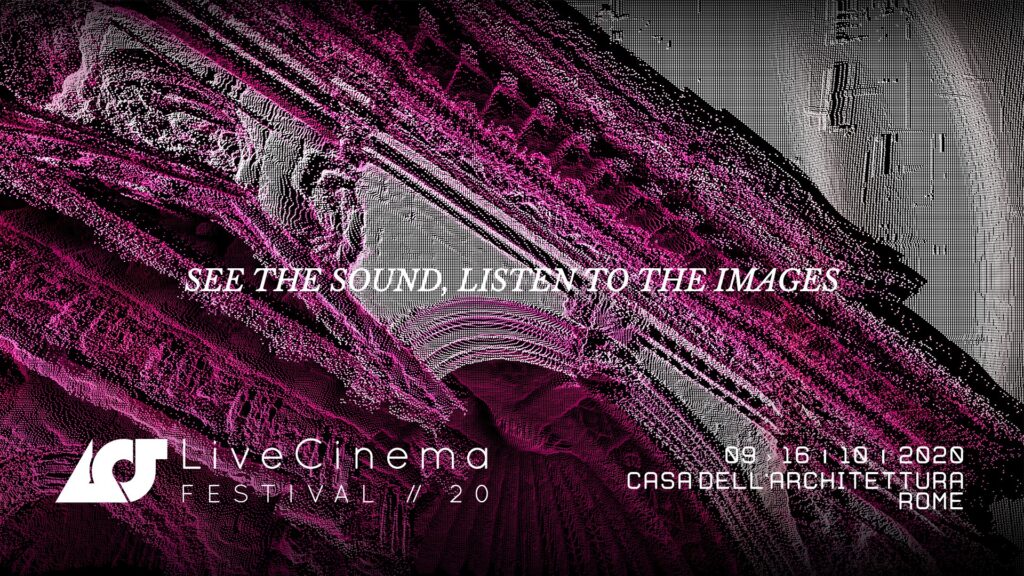 The main feature of this Italian AV get-together is the high focus on the concept of synaesthesia, the ability to merge senses that aren't normally connected.


We consider this particular neural condition as the main artistic trait that distinguish the audiovisual art form from cinema or pure video art, both utilizing sound and images as main expressive vectors.
The Audiovisual artist designs the sound and the image-in-movement experience in sync, not just rhythmically but also emotionally. When the two senses are artistically connected an immersive experience is built for the audience.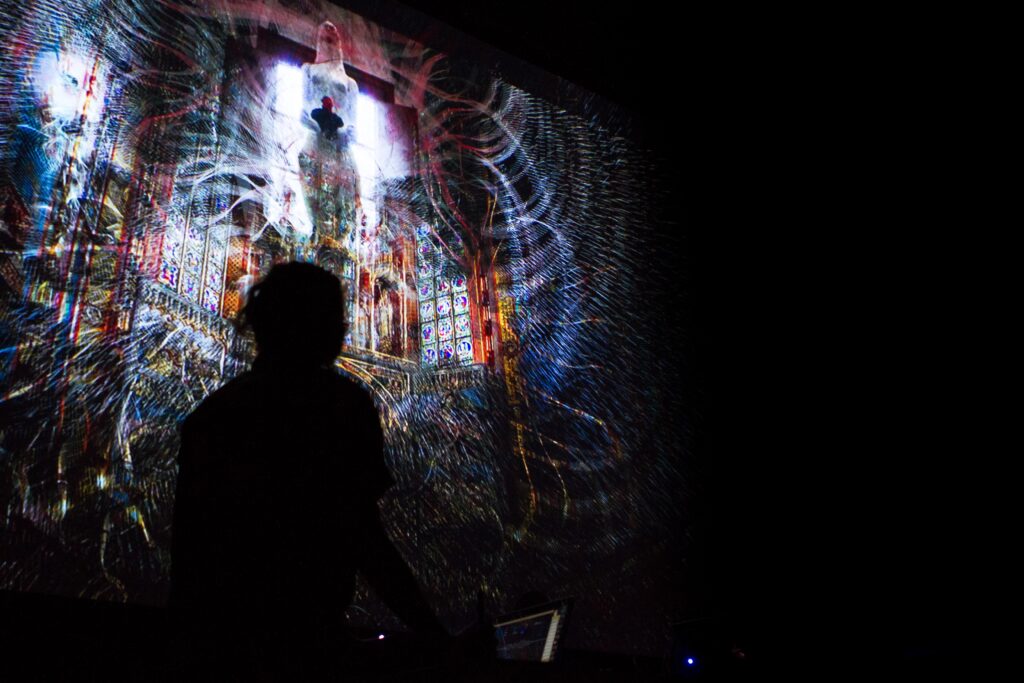 More specifically the practice of Live Cinema seeks to break the linearity of the film narration through the artistic improvisation.
By connecting sounds and images over the live performance, the unpreventable storytelling opens up to chance, artist inspiration and feedback from the audience.
Live Cinema Festival 2020 features important audiovisual artists like Tarik Barri, Amelie Duchow and Maotik over 12 live performances.


Each evening performance is preceded by the Symposium on "What is synesthesia?", a meeting in which authors, curators and artists of international standing are invited to discuss the topic of synaesthesia and the relationship between sound and image.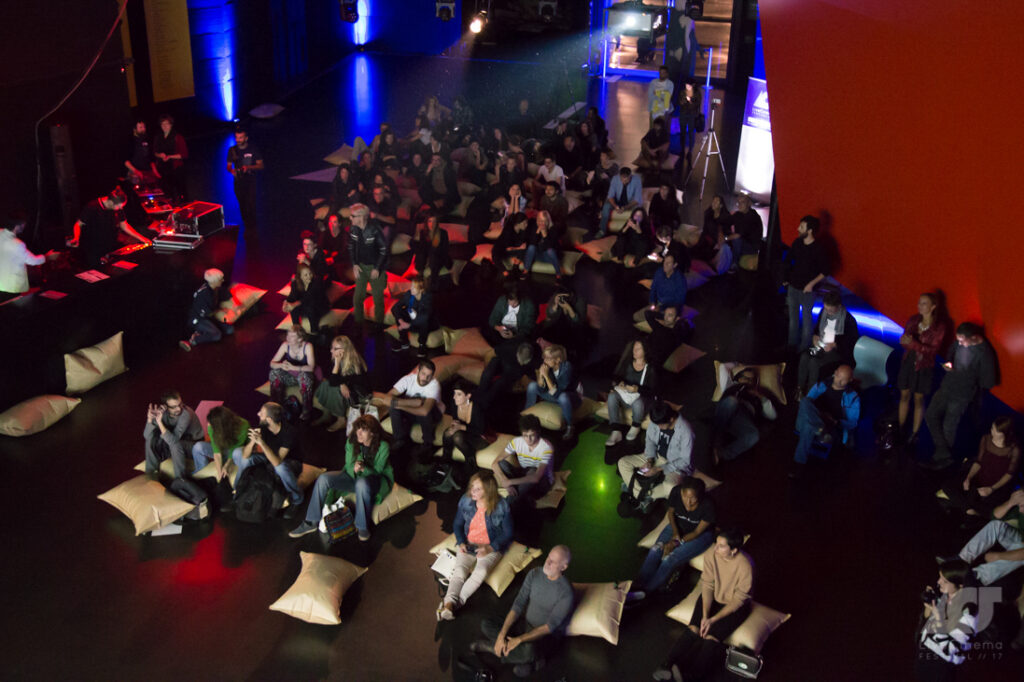 Before each performance, it is also possible to enjoy the video installation "Machine for Living" by the Canadian artist Sabrina Rattè, a series of videos that investigate the architecture of the new cities and the brutalist residential buildings around Paris.
Furthermore, the Sala Ellittica hosts a special section dedicated to Italian artists, Live Cinema Made in Italy , from Sunday the 11th to Wednesday the 14th of October.
The program is then enriched by the educational offer of Live Cinema Festival. On October 9, The workshop curated by Algo:Ritmi kicks off. It will cover the topic of Digital Storytelling and Virtual Reality over the span of 4 days.