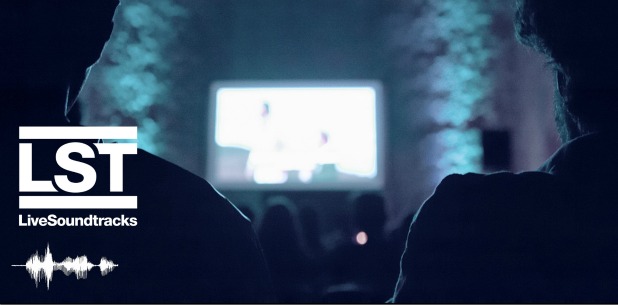 19th April 2016. LiveSoundtracks: Poetry in the Darkness, Kyoka
What is Poetry in the Darkness?
LiveSoundtracks is a platform with the aim of exploring the intersection between visual arts, film and experimental music. With its series 'Poetry in the Darkness,' LST wants to pay tribute to the synergy, and ideas that are undertaken to find beauty within the darkness. Creativity that combines sound, moving image and storytelling, along with performance that blurs the boundary between cinema and live music. These are the core ingredients of Poetry in the Darkness.
You can listen to the playlist here.
Kyoka (Japan – Raster Noton)
Rhythm, and pop-beat create order within chaos. Kyoka's work is a direct response to harsh industrial sounds, her musical approach forms the basis of experimental danceable rhythm of the performances of the Japanese composer who lives between Berlin and Tokyo and is on the record label, Raster Noton.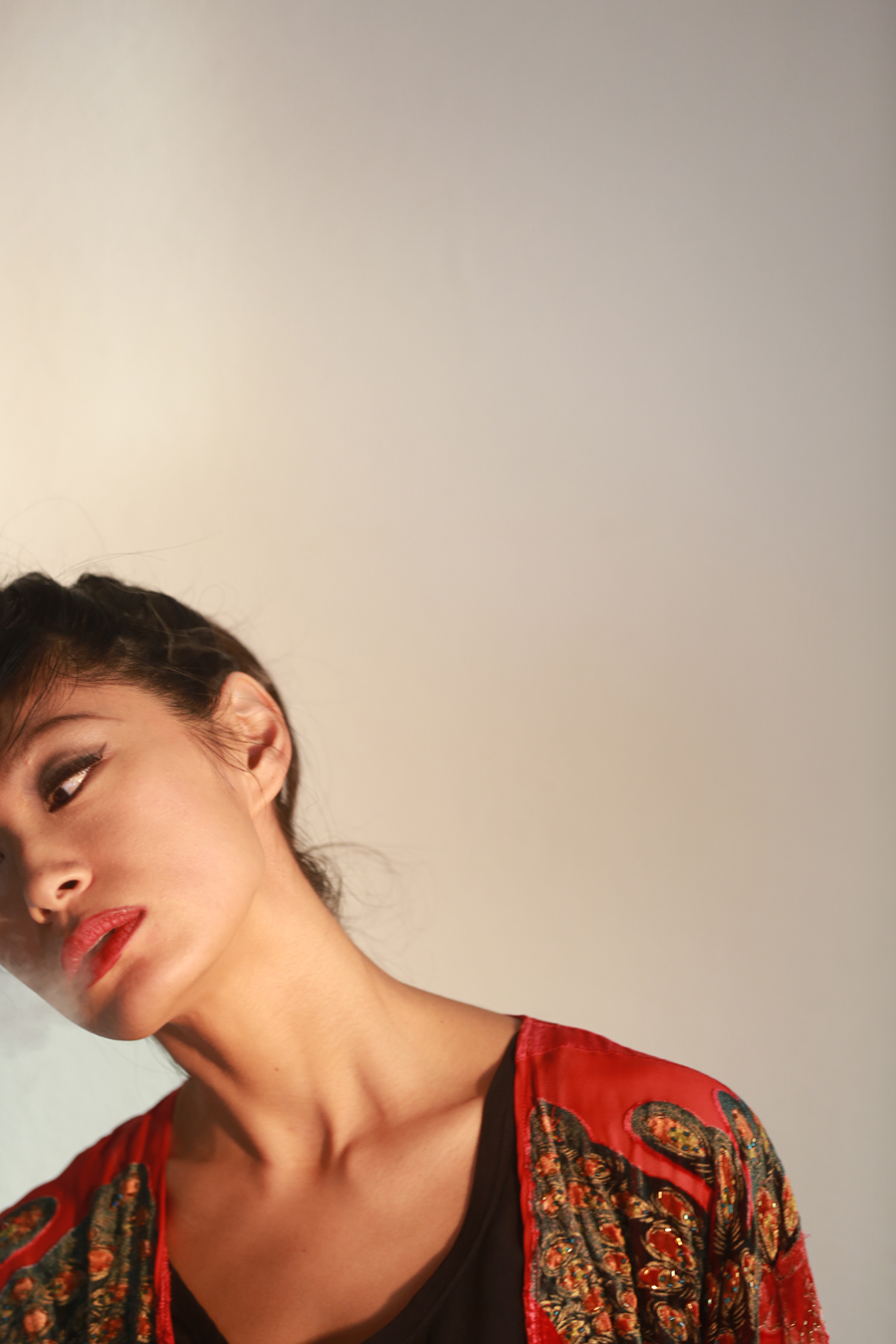 For this session of Poetry in the Darkness, Kyoka presented us with a series of animations by Joung Yumi. Yumi, born in Korea in 1981, has a very delicate and sensitive approach to animation, using thin strokes and clear facial expressions in her characters to convey her surreal stories, such as that of 'Dust Kid,' which she wrote in 2009. This animation has been screened at Cannes Directors' Fortnight and over 50 other international film festivals, and received more than 10 international awards. 'Dust Kid' has so far been broadcast by Arte TV and Televisió de Catalunya, and screened at theaters in France. It has also been screened at several art museums, sometimes in altered formats. 
In 2010 Joung wrote and directed the short animation, 'Math Test', which was invited to the official short film competition section at Berlin International Film Festival, and to several other international film festivals.
Kyoka, however, really brings Yumi's animations alive, with an incredible ability to time and mix sounds to create an exquisite ambient atmosphere and a sensual experience for the audience. The choice of Livesoundtracks organisers to reduce the brightness of the projection and maintain Sala Hiroshima's theatre as dark as possible, only serves to add to the unique intimacy created between the public, projection and sound.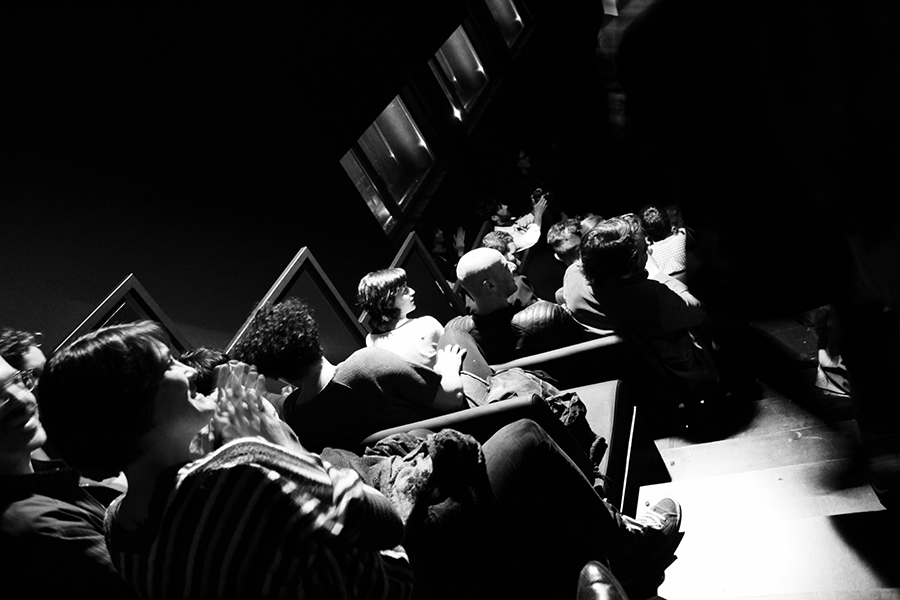 Photo by Hayley Cantor
I personally find the overall concept of Poetry in the Darkness to be somewhat novel, particularly in a cosmopolitan city such as that of Barcelona, where more often than not, the audiovisual experience is often guided through nightlife and visuals are regularly seen as a by-product of music. LiveSoundtracks, however, has managed to turn this concept on its head and present us with an artistic scenario in which projection guides sound, creating an entirely different dialogue in audiovisual performance.
It was fascinating to discover that, upon congratulating Kyoka on her performance, it had been in fact the first time she had done anything like this before, and judging by the excitement on her face, surely not the last either.
Congratulations to all the organisers at LiveSoundtracks for your dedication to providing our city with quality cultural events and in being openminded enough to try something new. I'll leave you with a mini photo reportage of the night.
All photos by Hayley Cantor