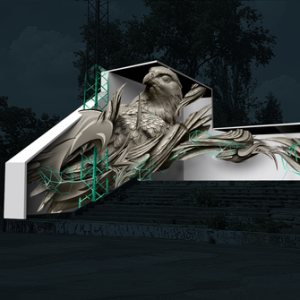 _STROY is a young multidisciplinary visual studio bringing a variety of graphic work to life with big emphasis on freshness, authenticity, and relevance.
The group was founded as a project of the Technical University in Liberec and other contemporary culture connoisseurs from the north.
From its very beginning in 2014, the visual studio _STROY has created a design on the borderline of art and technology.
Nowadays, this brand gives rise to the projects ranging from web-design, motion or 3D graphic design to installations and mapping.
They are unique, primarily due to the common work of experts in different fields with insight from many perspectives and mingling of various expertise.
LINK BOX