Ouchhh is a creative audiovisual studio with expertise in AI, data sculpture, and public art.


The overwhelming beauty of data visualization. Our world evolves at staggering speed. With it the gathering and processing of the new world currency: the data.


The importance of the audiovisual data visualization resides in the sensorial connection with the audience.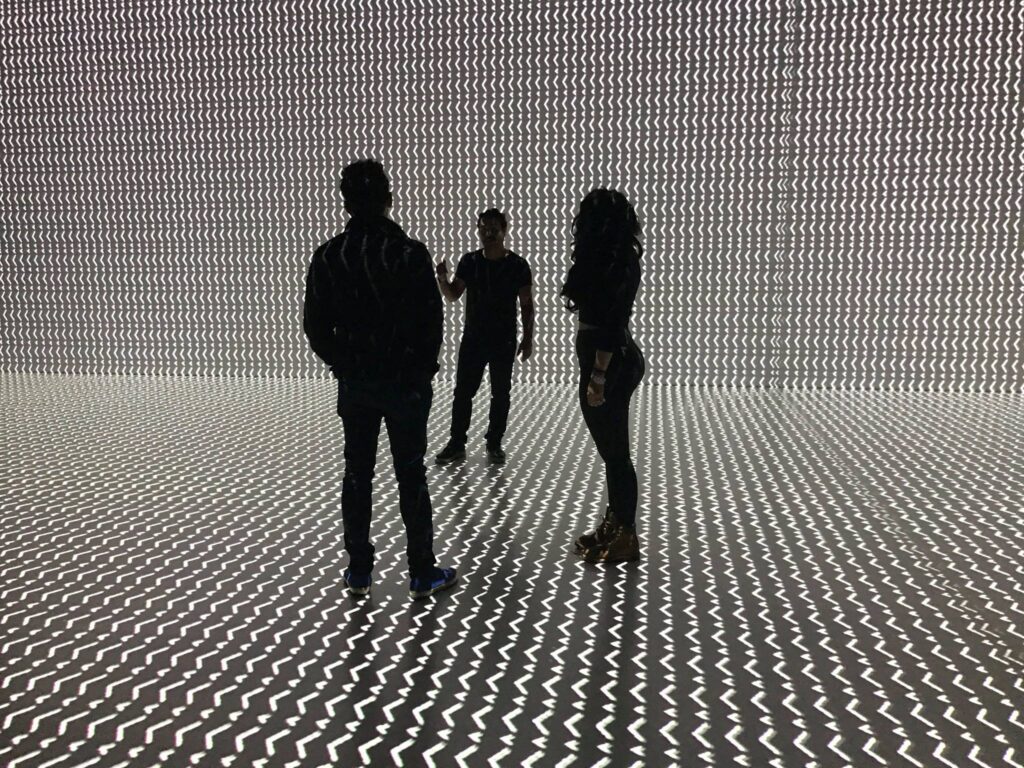 Ouchhh are absolute master of the data-visualization technique. They create awe-inspiring aesthetic representation of data through audiovisual technologies.


Their installations and data sculptures draw the complexity of big data closer to the audience, by converting it into mesmerizing audiovisual experiences.


Reading through data only provides us with a two-dimensional hint of the information landscape we live in. Through the work of the audiovisual artists, the data is turned into a meaningful immersive environment.
By experiencing this environment, we can just about grasp the scale of the information that rig our hybrid world. And we let ourselves go into the shockingly beautiful universe of data.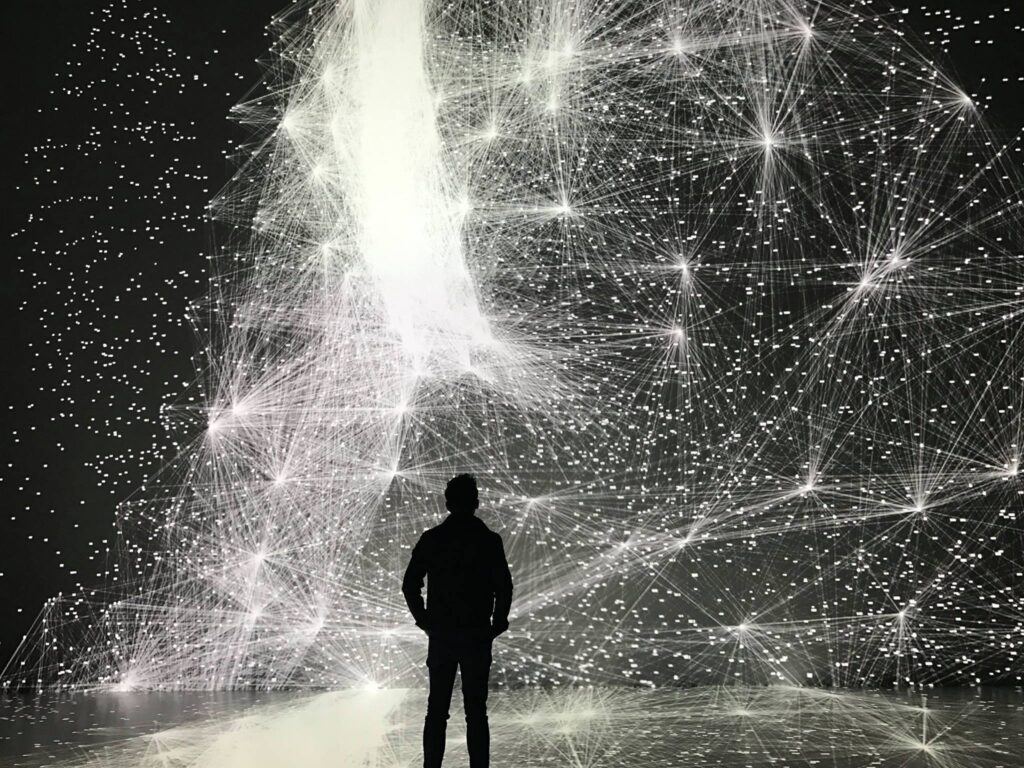 Ouchhh always manages to balance the big data complex analysis with the delivery of a stunning audiovisual experience to the audience.
The studio integrates art, science, and technology in every work they create. A multidisciplinary creative hub focused on new media platforms, offering direction and art direction and also producing video mapping projections.
Skilled in animation, design, illustration, 3D, 2D, interactivity, interaction, and live-action -and seamlessly combining some or all of these- OUCHHH considers each project as a challenge and takes a fresh and unique approach to each other.
They have an office in Istanbul, and partnerships in L.A., Vienna, Barcelona, Paris, and Berlin.
Ouchhh has created the "POETIC AI" Solo Exhibition at Atelier des Lumières, the largest AI exhibition using 50K pixels and 136 projectors. One million people visited the exhibition!


The studio worked with many brands such as Google, Cern, Nike, Wired, their collaborators transcend all industries and all continents.
Their works have received multiple accolades and awards in the international arena. Ouchhh has been featured at Ars Electronica 4 times and will be attending for the 5th time this year.

They became Istanbul's first new media agency to win Reddot design awards, German Design Award, 10th Annual IDA Awards (The International Design Awards) and ADC Awards ( The Art Directors Club), in addition to an Honorable Mention from the City University of Hong Kong.