Maotik is a French audiovisual artist specialized in creating generative immersive multimedia experiences.


Maotik has produced a wide variety of audiovisual projects during his long lasting career. He is highly interested in the relationship among science, art and technology.
His aesthetic is refined, well paced and alluring. Pixel by pixel, beat by beat, Maotik builds up immersive environments where the audience gradually and seamlessly slips in.


By developing his own algorithms he is able to design unique artistic experiences where the sounds and images are intrinsically connected. Nevertheless he doesn't seek full control over the audiovisual outcome.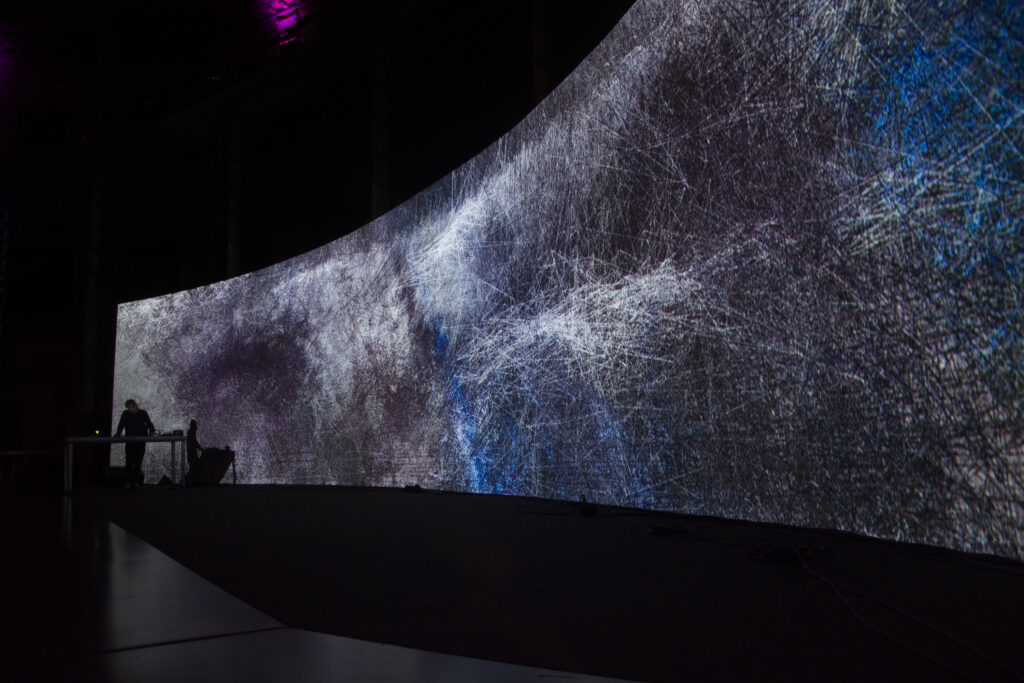 Across his very different projects there is one interesting component that links them all: the inclusion of outside inputs, such as data feeds or audience interaction which are not totally under his control.


By incorporating these external inputs Maotik enriches the audiovisual experience. His polished aesthetic structure is shaken by the random elements from the outside world, making each show different from the previous one.
A mesmerizing contrast between his precise geometry-based audiovisual aesthetic and the chaos born from the random elements, that are manipulated live by the performer or by the audience.
Maotik has presented his work in various festivals around the world, such as Mutek Festival, Live Cinema in Rio, Signal Festival in Prague, the British Film Institute in London and ARS Electronica in Linz.
Maotik recently moved to Berlin where he continues his artistic research by taking part in the art residency organized between Sonar+D and Factory Berlin.
He also joined the CODE university where he works as a professor giving lectures about interactive design, generative design and AR/VR environments.