NONOTAK audiovisual studio creates wondrous immersive installations and captivating live performances.


They craft beautiful light geometrical shapes, slowly pulling the viewer into a trance-like state. The soundscape is dense and absorbing, precise and analytical.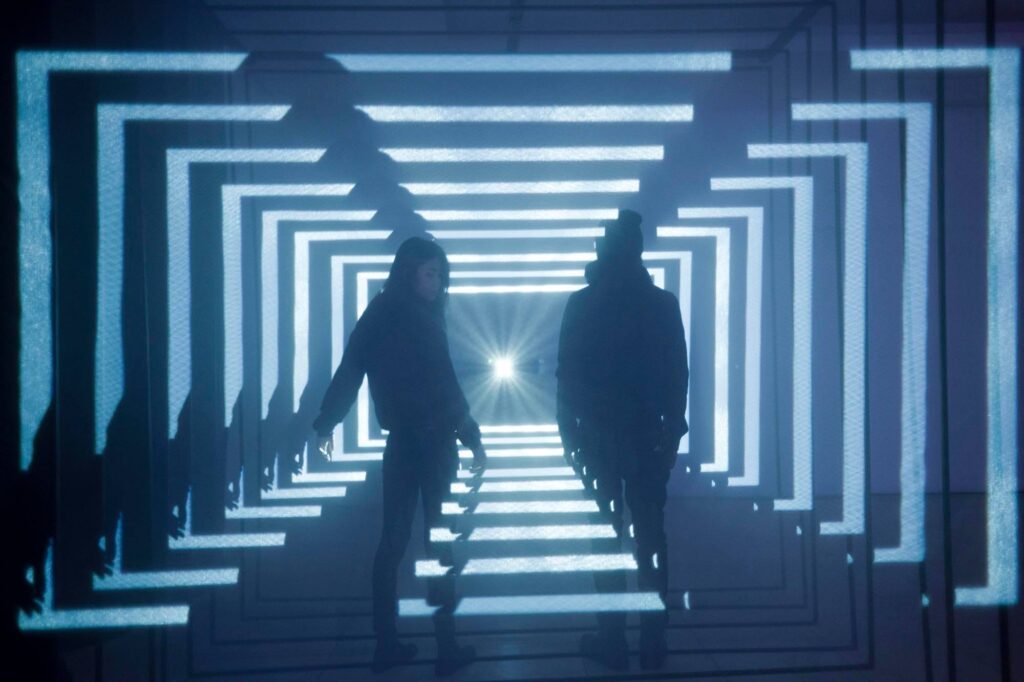 Their immersive environments are pervaded with a dreamy, hermetic atmosphere.


NONOTAK explore the full potential of minimal forms by combining lights and sounds to build delicate audiovisual architectures.
Instead of offering a colorful audiovisual feast, NONOTAK prefers basic structural elements slowly appearing and conquering the dark space.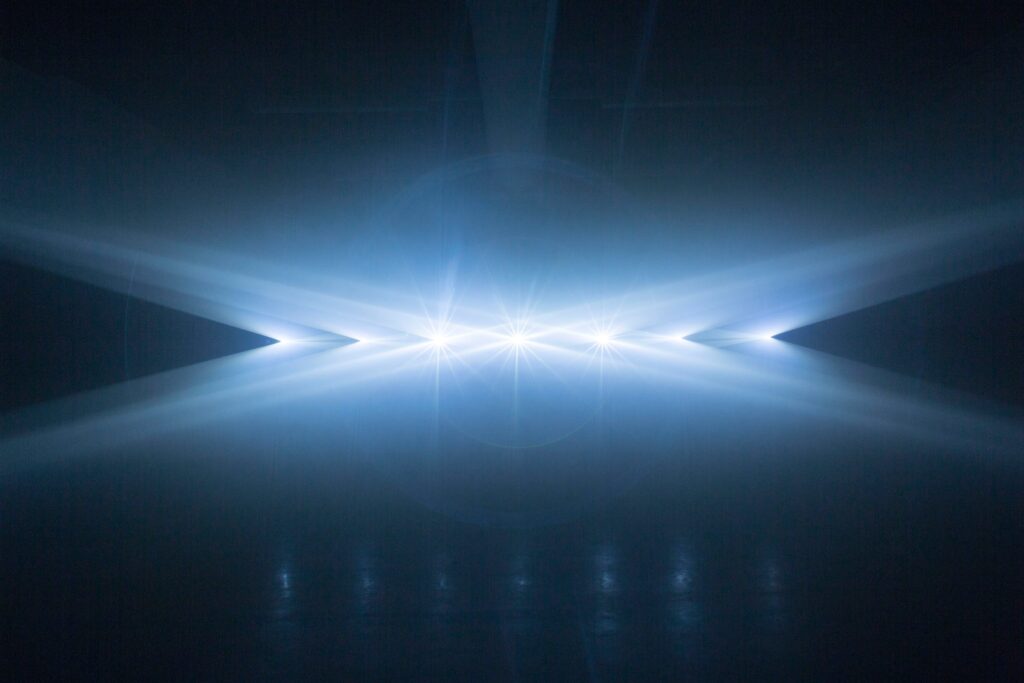 We are hypnotised. We step into a dream-like state by wandering around this otherworldly and ethereal landscape, built upon three key elements: light, sound and movement.


Fascinating and mysterious, each installation leaves the viewer with an impelling feeling of wanting to know and explore more of their audiovisual art.
The studio is the result of the collaboration between the illustrator Noemi Schipfer and the architect musician Takami Nakamoto.


Commissioned by the Architect Bigoni-Mortemard to create a mural in the lobby of a public housing building in Paris, NONOTAK was created in late 2011.
In early 2013, they started to work on light and sound installations capitalizing on Takami Nakamoto's approach to space & sound, and Noemi Schipfer's experience in kinetic visual.
NONOTAK have been commissioned by the Mapping Festival ( GENEVA ), EM15 ELEKTRA / MUTEK ( MONTREAL ), MUTEK.JP (TOKYO), MUTEK.MX (MEXICO), MUTEK.SF (SAN FRANCISCO), MUTEK.ES (BARCELONA), la Nuit Blanche ( PARIS ), Roppongi Art night ( TOKYO ), Axcess Art Gallery ( NEW YORK ), Stereolux ( NANTES ), Playgrounds Festival ( TILBURG ), Mirage Festival ( LYON ), Vision'R, Insanitus Festival ( LITHUANIA ), FUZ Festival ( PARIS ), Lunchmeat Festival (PRAHA ), KIKK Festival ( BELGIUM ), Nokia by Lumia ( ISTANBUL ).