Korean art space B39 and their associated festival PRECTXE are a literal and metaphorical space for audiovisual creation and presentation.


B39 has transformed what once used to be a garbage incinerator plant into an experimental creativity hub in Seoul's satellite city Bucheon.

 

They offer a playful and unique cultural programme, with media art exhibitions and performances happening in different parts of the building.




39 meters tall – an impressive figure after which this cultural space was named indeed -, the Bunker carries the symbolic and historical meaning of B39. They have created a MMH (multimedia hall) and an Air Gallery too, for artists and creatives to present their work.





PRECTXE introduce themselves as "Art, Installation, Audiovisual, Electronic, Experimental, in Korea". Straightforward tags.


This year's edition started just a month ago under the theme "duplicate your dream", inviting us to question and explore whether technological means allow the artist's dreams (images) and feelings to be duplicated and reproduced by other human beings.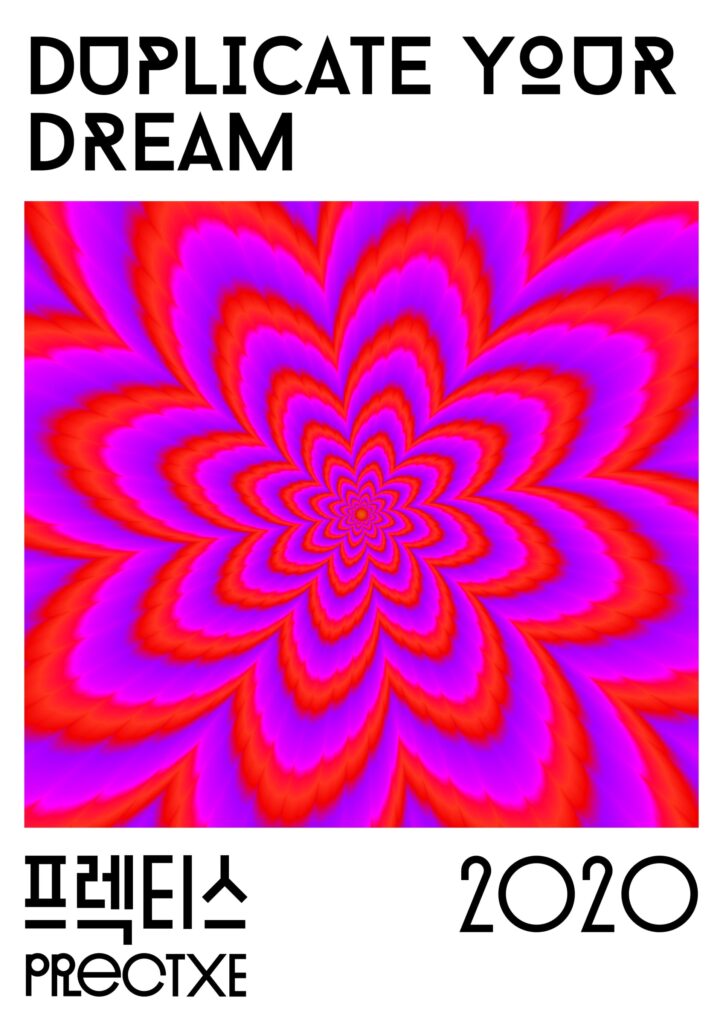 It offers a fairly large programme with an installation/exhibition "Xplo-" an electronic/experimental music live showcase "Electro Flow" and an audiovisual performance showcase "1001 Odyssey".

The artworks curated for PRECTXE2020's exhibition include a good amount of 3D animation, VR and AR. National and international artists share their personal experiences and reflections on very diverse subjects. For example, we find the self-explanatory VR piece with interactive 3D CGI "AYAHUASCA Kosmic Journey". Why not.




Their live performance line up include an attractive variety of visual and sound artists and collectives. Following the space's interest in the interdisciplinarity of art and science, the audiovisual content of the festival also deals with topics related to nature, humans and the planetary. This gives us the chance to get to know the exciting Korean audiovisual art scene.
Great news! All the performances will be available to watch online for 10 days from tomorrow (December 4th – 13th that is). I am positively surprised to find out some of the artists we have recently covered are part of the line up, such as Amelie Duchow, Marco Monfardini or Junichi Akagawa.
Don't miss Korean artist groups COR3A, Artexte and KnovCompile, whose appearance in MUTEK 21 as part of MUTEK Connect B39 last September can be described as mind blowing. And just cool.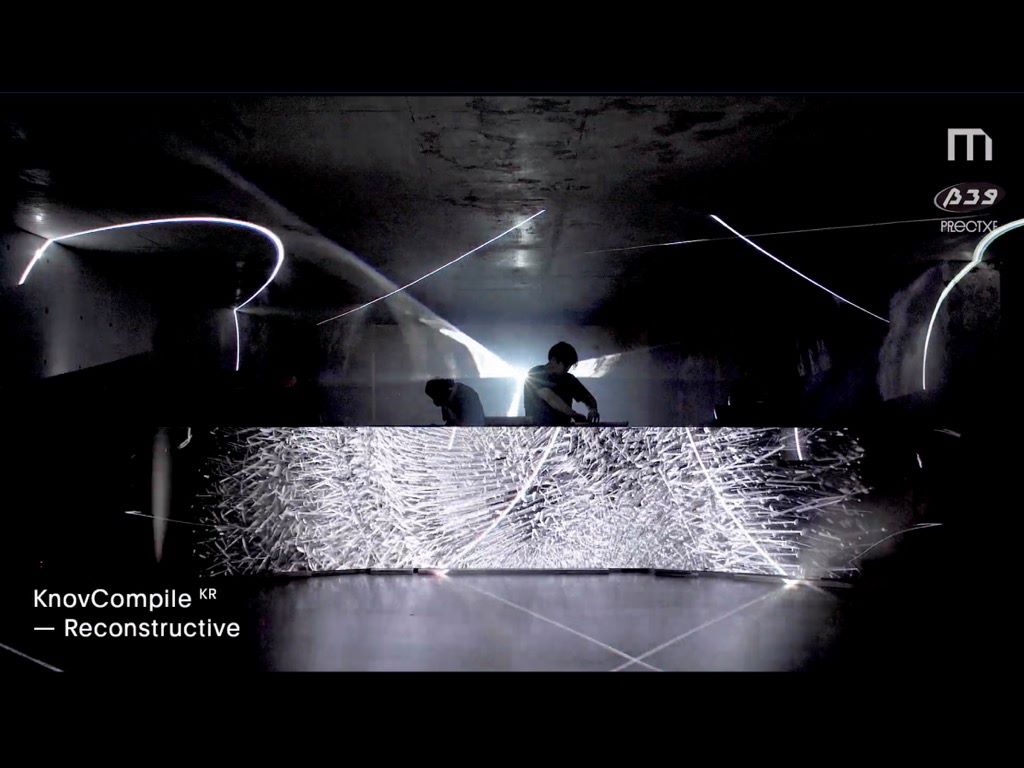 AV artists who have taken part of previous PRECTXE editions include Ryoichi Kurokawa or Julien Bayle.

On top of their art programme, educational activities such as workshops are running throughout the year, promoting creative thinking and encouraging visitors to discover their individual artistic potential.
The industrial legacy of the building might not quite be what makes this space unique. There are plenty of examples of "industrial building turns into an art space", such as Kraftwerk in Berlin (former power station) where Atonal festival takes place, or de Electriciteitsfabriek in the Hague (former electricity plant) which has hosted TodaysArt festival.

Do let us know of any other buildings and spaces you may want to share!


Find out more about B39.space and PRECTXE festival (and bless Google Translate if you are not familiar to the language! :).
Facebook | Youtube | Instagram
Some curious facts for those curious minds